Youth Volunteer Corps Fellowship Program at African Union in Africa 2020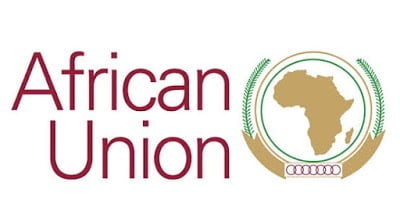 Making the decision to become an African Union Youth Volunteer (AU-YV) is a life changing one that opens chances to serve in a community apart from your own and aiding in the local development efforts. Africa needs many skilled labor every year in all disciplines as well as professional sectors. Youth Volunteerism has added meaningfully to the development of most advanced economies and as well contributes substantively to yearly GDP. In Africa, Youth Volunteerism would only not directly contribute to the development of the continent as a whole, but will also serve as a means of direct and meaningful youth involvement and empowerment.So as to be considered for African Union Youth Volunteer (AU-YV) Corps, you must meet all of the following criteria:You should both mentally as well as physically be in a condition that permits you to travel, stay and serve in a new environment. Also, take into account that there may not be available health services in the area you will be deployed to that will be like the one(s) you are used to in your home nation, particularly if you have special medical conditions.
Scholarship Description
Visit Award Webpage for Details
Available Subjects
In this article, we are going to systematically outline the right way to apply for the Youth Volunteer Corps Fellowship Program for interested and qualified applicants.
Eligible Nationalities and Benefits
Benefits of Youth Volunteer Corps Fellowship ProgramIn AdditionAll courses offered at the university.
Economy return airfare from home country to place of deployment.
A modest monthly stipend.
Health Insurance cover.
AU Service Passport.
Separation stipend on successfully completing the twelve (12) months service.
Requirements
You will also be asked to obtain all the necessary travel documents as well as vaccination cards.
You must be a Citizen of an African country or you are of African Decent ( example includes African in Diaspora with non-African Citizenship)
You are age 18 – 34
You have minimum of a post-secondary certified training and qualifications (an equivalent of a Bachelor's degree) with performances above average.
Available to commit at least twelve (12) to twenty-four (24) months for the volunteer work.
Good knowledge of minimum of one official AU languages (French, English, Arabic, Portuguese) and willing to learn other language(s).
Verifiable minimum of one (1) year of volunteer as well as one (1) year of work experience.
You have an updated as well as chronologically complete Curriculum Vitae (CV) (please, kindly click and on Sample CV in the link below for reference)
For the successful applicants, the African Union Commission will foot the full expenses of their pre-deployment, training as well as deployment.
African Union Youth Volunteer (AU-YV) are to benefit the following:Youth Volunteer Corps Fellowship Program application process at African Union in Africa. Learn the best way to apply for the Youth Volunteer Corps Fellowship Program for the academic year 2020/2021, via African Union Scholarship Portal.To submit your application:
How to Apply
This scholarship is open to students from African countries.Good day dear reader. You being here and reading this can only mean that you have heard about the Youth Volunteer Corps Fellowship Program 2020.
Create an account on the http://aucareers.org/ portal (instructions and video tutorial available)
Fill out your personal information and the application form
Attach the following documents:

Your updated professional CV (no longer than 3 pages)
Bio page of your passport (or national ID)
Copy of your highest completed qualification (no transcripts)
Attach a letter of recommendation (not older than 2 years) attesting to your leadership qualities
Attach your cover letter. In the said cover letter, please, kindly respond to the following questions:
• Why do you want to become an African Union Youth Volunteer?
• What makes you the best candidate for AU-YVC?
• What skills are you bringing to the AU-YVC and your host organization?
Go through and submit your application on or before: Thursday, 16th August 2020 by midnight (Addis Ababa time).
The application deadline for Youth Volunteer Corps Fellowship Program at African Union is 16th August 2020. Applicants should ensure they submit their applications on or before the specified date.
Deadline
Interested and qualified? Go to African Union on aucareers.org to apply