WCO Scholarship at Aoyama Gakuin University in Japan 2020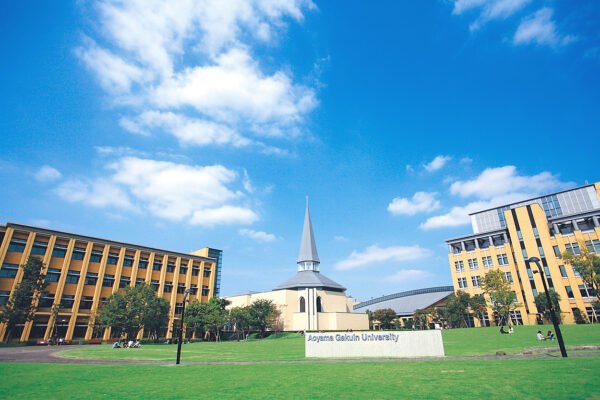 The Japan-WCO Human Resource Development Scholarship award Program offers an award that covers admission, subsistence, travel, tuition as well as other approved costs to enable talented young Customs managers from a developing nation that is member of the WCO to commence Master's level studies at the Aoyama Gakuin University (AGU) in Tokyo, Japan.NOTEThis scholarship is open to students from countries all over the world.
Scholarship Description
NOTE: The current amount of monthly stipend is 147,000 yen (as of 2020).
The present amount of admission fee is 290,000 yen and yearly tuition is 917,000 yen (as of 2020).Many applicants have been asking us questions like;If you are reading this, it means you have heard about the WCO Scholarship 2020.
Available Subjects
WCO Scholarship application process at Aoyama Gakuin University in Japan. Learn the best way to apply for the WCO Scholarship for the academic year 2020/2021, via Aoyama Gakuin University Scholarship Portal.
Eligible Nationalities and Benefits
After the Completion of the ProgramAoyama Gakuin University is one of the leading private institution of higher education in Asia, seated in the heart of metropolitan Tokyo in Japan. The SMIPRP (Strategic Management and Intellectual Property Rights Program) is a (twelve) 12-month master's program at Aoyama Gakuin University's Graduate School of Business and it provides front-line classes as well as practical management skills for the leaders of tomorrow, specifically in customs organizations all around the world. All lectures on the SMIPRP is done in English, and the program is available to students from countries all over the world. This master's degree program is sponsored by the World Customs Organization (WCO).
A monthly allowance foots transportations, meals, accommodations, and other costs. It cannot be increased to cover family members, if any. The amount of allowance can be changed according to the decision reached by the Japanese Government.
Admission and tuition fees.
Return-trip economy-class airfares between Japan and your home nation.
In this article, we are going to systematically outline the right way to apply for the WCO Scholarship for interested and qualified applicants.
Requirements
An applicant must be a customs officer of a developing member of the WCO with quality work experience of minimum of two (2) years in the area of customs policy as well as administration in his/her home nation.
Applicants who are well-experienced in IPR border enforcement, and are required to work in the IPR-related area of their Customs administration after this Scholarship award Program will be granted preference.
An applicant must be in upmost health and preferably below age of 40 years as of 1st April 2021.
Persons who have already been granted a scholarship award under the Japan-WCO Human Resource Development Program previously won't be eligible to apply for this Scholarship Award Program.
After the completion of the Program, the candidates should continue to work in their home Customs administration for 3 years at least.
The deadline for the scholarship award application is 10th August 2020. Applicants should ensure they submit their applications on or before the specified date.
If the performance of the awardees falls below a certain crucial standard (e.g. failing an essential course, or one that is vital in the curriculum), or awardees are not able to continue with schoolwork for any reason at all, we may discontinue provision of the scholarship award, even throughout the school year. If such happens, awardees may also not be given a return airfare.
All chosen awardees shall live by the laws of Japan, as well as by Aoyama Gakuin University regulations, and stay away from engaging in illegal activities. If the awardee fails to do so, his/her scholarship award may be discontinued at our discretion and the awardees may not be given a return airfare.
Benefits of the Scholarship
After half a year and 3 years respectively from completion of the Program, Awardees should report to the WCO and the Aoyama Gakuin University signifying the post they are in their home administration and how they have been using the experience they got in Japan.
How to Apply
Visit Award Webpage for DetailsAll courses offered at the university.
Deadline
To apply, go to AGU website.