Tullow Scholarship Scheme at University of Ghana in Ghana 2020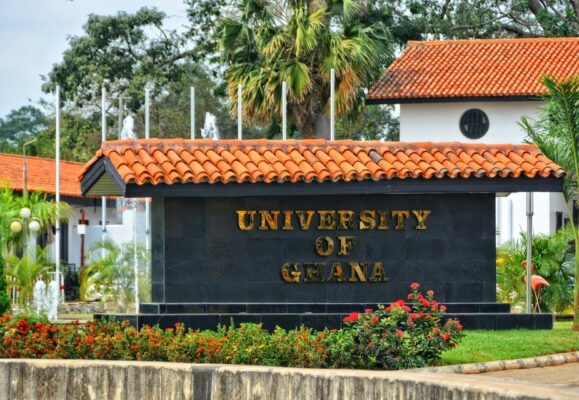 Candidates must submit applications for admission simultaneously into the chosen program at University of Ghana via https://admission.ug.edu.ghNOTE: candidates from the western region are specifically highly encouraged to apply.Only shortlisted applicants will be contacted for an interview. Candidates will have ten calendar days to indicate acceptance after they have been notified of the offer. After this said date, it will be assumed that the applicant is not able to take up the scholarship award. University of Ghana holds the right to refuse or withdraw the scholarship award if any information submitted in support of the application is found to be untrue.
Scholarship Description
The deadline for the scholarship award application is 30th September 2020. Applicants should ensure they submit their applications on or before the specified date.Applications for the Tullow Tertiary Scholarship Award Scheme should be submitted online via [email protected] .
Available Subjects
Graduate Programs
Environmental & Occupational Health
Petroleum geosciences
Geography and Resource Development and Geographic information system
Mathematics
Geology
Applied Geology
Applied Geophysics
Material Science and Engineering
Computer Engineering
Biomedical Engineering
Food Process Engineering
Agriculture Engineering
The University of Ghana, which is the premier university and the largest university in Ghana was established as the University College of the Gold Coast by Ordinance on the 11th of August, 1948 with the aim of providing and furthering university education, learning as well as research. As a University dignified to differentiate itself in the area of research to make remarkable impacts at the national as well as international level, the University of Ghana has commenced a new Strategic Plan, which is expected to consolidate the gains gotten from the review of the University's mission as well as practices and situate these within the context of a much diversified environment of higher education in and beyond Ghana.
Environmental & Occupational Health
Petroleum Geosciences
Geosciences
Geography and Resource Development and Geo-Information Science
Economics (Environmental Economics option)
Geology
Hydrogeology
Applied Geophysics
Applied Geochemistry
Mathematics
Computer Science
Computer Engineering
Agricultural Engineering
Biomedical Engineering
Materials Science Engineering
Food Processing Engineering
Biomedical Engineering
Agriculture Engineering
Eligible Nationalities and Benefits
Documents Required for ApplicationBenefits of the Scholarship SchemeThe award beneficiaries are required to keep up outstanding academic standards of a minimum of a B average or 3.0 CGPA so as to be in good standing to keep the Scholarship award.
Requirements
In summary, interested and qualified applicants will systematically learn the right way to apply for the Tullow Scholarship Scheme.The UG-Tullow award is a full scholarship which covers tuition, stipend/subsistence/health insurance, modest subsidy for equipment (Laptop computer) and accommodation for students pursuing 4 years undergraduate programs and 1 year master's programs (but in exceptional circumstances may also include 2 years M.Phil programs).Undergraduate Courses
How to Apply
SELECTION
Attach the required essays,
A copy of your academic results (WASSCE grades for undergraduate applicants and academic transcripts for graduate candidates)
Letters of recommendation and
Supporting financial need documents
This article will inform you about the application process of Tullow Scholarship Scheme at University of Ghana in the Ghana. Here, you will be enlightened on the benefits, requirements as well as deadline for this scheme. And of course, the application for the Tullow Scholarship Scheme for the academic year 2020/2021, via University of Ghana Scholarship Portal.Applications are now open by the University of Ghana Students Financial Aid Office (UG-SFAO) for the scholarship award of the 2020/2021 UG-Tullow Tertiary Scholarship Scheme for undergraduate as well as graduate students in related academic disciplines who are remarkably outstanding but with some financial difficulties.For detailed information on the scheme at the University of Ghana, please contact: Students Financial Aid Office on 020-518-6904/0302- 945-312 or email: [email protected]. OR Send an email to [email protected]If you are reading this article, it means you have heard about the Tullow Scholarship Scheme 2020.Visit Award Webpage for Details
Deadline
This scholarship is open to students from countries in Africa.