Senior Research Fellowship Program at Nordic Africa Institute in Sweden 2020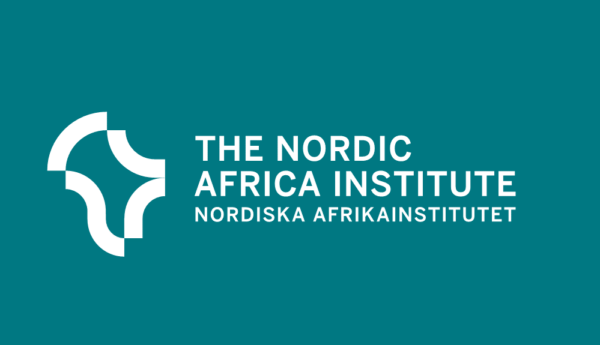 In summary, you are going to be guided step-by-step on the right way to apply for the Senior Research Fellowship Program for interested and qualified candidates.The application should contain:Apply by email to [email protected]. (Including publications to the extent possible or by indication of internet addresses when available).
Scholarship Description
Senior researchers at the Institute are expected to initiate new research projects and lead the execution of research projects/programs. They are expected to work in an interdisciplinary environment and systematically share analyses with colleagues and stakeholders. Researchers are also expected to engage in other activities of the institute such as policy dialogues, media engagements, dissemination activities, planning and organizing research seminars and conferences, scholarship programs etc. within their areas of specialization and expertise. Researchers should be able to participate actively in the preparation of research projects/programs, review of different applications within the area of research. Other tasks and assignments may include planning, facilitating academic networking and dissemination of research findings. In addition, senior researchers will carry out other duties as may be assigned by the Head of Research.This article contains the application process Senior Research Fellowship Program at Nordic Africa Institute in Sweden. Here, you will learn the best way to apply for the Senior Research Fellowship Program for the academic year 2020/2021, via Nordic Africa Institute Scholarship Portal.The application deadline for Senior Research Fellowship Program at Nordic Africa Institute is 14th August 2020. Applicants should ensure they submit their applications on or before the specified date.
Available Subjects
As part of the recruitment process, shortlisted applicants will be called to present their planned research projects for the Nordic Africa Institute.
Eligible Nationalities and Benefits
MeritsMustMigration and Mobility.
Requirements
Salary is negotiable within the Institute's current salary levels and remuneration packages. The position comes with attractive benefits as well as conditions provided for employees of Swedish civil service.
A PhD degree in relevant discipline within social sciences or humanities.
At least five (5) years of post-doctoral working experience from Africa focused research on migration and mobility.
Proven experience in policy advice and media engagements.
Ability to present complex issues in a readable form for both academic and non-academic audiences.
Strong analytical skills including the use of quantitative and/or qualitative research techniques.
Excellent knowledge of the English language, and competences and skills in effective communication.
Visit Award Webpage for Details
Strong connections within African studies as well as with other related stakeholders in the above mentioned research area particularly on the African continent.
Good knowledge of research centers, networks, and universities in the Nordic countries and in Africa.
Proven knowledge of policy processes and policy environments.
Proven capacity to attract external funding for research programs and projects.
Knowledge of French or Portuguese.
How to Apply
The Nordic Africa Institute (NAI) are looking for senior researchers who have wide network with other African scholars and research organizations working on Africa, particularly in Africa and the Nordic countries.Applications are invited for Senior Researcher Migration and Mobility.
Proposal for a research project not exceeding 5 pages. It should include:
Research problem, methodology and conceptual & theoretical framework;
Potential sources of external funding for the proposed research activities;
Strategies for disseminating research findings (including platforms for policy engagements and media activities).
A complete CV with a list of scientific publications (including books, articles, research reports, policy notes, etc.), research projects conducted/participated (with indication of those dealing with migration and mobility), and most recent papers presented at conferences.
Three sample publications by applicant that relate to the thematic area of research. (Preferably through links to online sources, and in two copies each if print copies are sent).
The names, professional titles and addresses (phone, e-mail) of two references.
Documents Required for ApplicationBenefits of Senior Research Fellowship ProgramSince you are reading this, it definitely shows that you have heard about the Senior Research Fellowship Program 2020.
Deadline
This scholarship is open to students from countries all over the world.