Queen Elizabeth Commonwealth Scholarship at University of Pretoria in South Africa 2020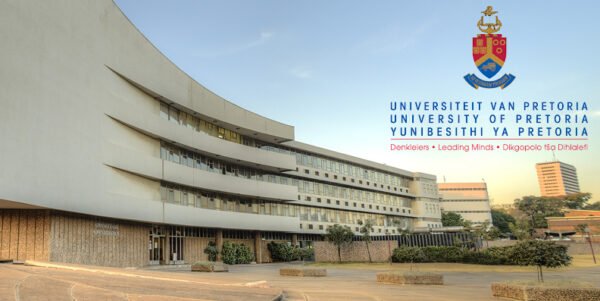 Benefit:Through this experience, you will travel to a new nation, develop an appreciation as well as understanding of a new culture, work in a new academic environment and grow a global network that will remain with you for a lifetime.Queen Elizabeth Commonwealth awardees help in effecting positive change across the world and find solutions to the shared challenges we all face. As an active part of the Commonwealth network, awardees will aid in shaping its future.
Scholarship Description
Queen Elizabeth Commonwealth Scholarship awards offer unique chance to study for a Master's degree in leading universities in low as well as middle-income nations throughout the Commonwealth.Queen Elizabeth Commonwealth Scholarship application process at University of Pretoria in the United Kingdom. Learn the best way to apply for the Queen Elizabeth Commonwealth Scholarship for the academic year 2020/2021, via University of Pretoria Scholarship Portal.In this article, we are going to systematically outline the right way to apply for the Queen Elizabeth Commonwealth Scholarship for interested and qualified applicants.If you are reading this, it means you have heard about the Queen Elizabeth Commonwealth Scholarship 2020.This scholarship is only open to students from Commonwealth Countries.
Available Subjects
Visit Award Webpage for Details
Faculty of Law
Faculty of Humanities
Faculty of Education
Faculty of Engineering, Built Environment and IT
Faculty of Health Science
Faculty of Veterinary Science
Faculty of Economic and Management Science
Faculty of Natural and Agricultural Sciences
Faculty of Theology and Religion
Eligible Nationalities and Benefits
No other international program gives you the opportunity to study in as many locations across the Commonwealth. With a Queen Elizabeth Commonwealth Scholarship award, you will be assisted to grow your knowledge as well as skills within your academic discipline, and also learn how to apply this so you can find or bring about solutions to global challenges.NOTE: Current UP students or if you are currently living in RSA, you are not eligible to apply.Ensure that you have the following documents to upload during your application process:Courses in the following faculties:
Fully-funded tuition fees
Living expenses allowance for duration of award
Return economy flights to host country
One-off arrival allowance
Research support grant
Requirements
To apply, you must be a citizen of (or hold refugee status in) a Commonwealth nation that is not the nation hosting the scholarship award.
You must have finished an undergraduate degree with a 2:1 or at its equivalent level.
Please note, universities may have their own specific eligibility requirements for admissions – please visit the University of Pretoria's website to find the contact details of the relevant faculty.
Prospective candidates must have already applied to an RSA institution and have identified a supervisor and a research topic before they apply for a QECS award at the University of Pretoria.
Candidates must also make sure that they apply to SAQA to have their international qualifications evaluated.
The University of Pretoria (UP) was founded in 1908 with just four (4) professors and thirty-two (32) students, in a little house called Kya Rosa. Presently, it is one of the largest research universities in the whole of South Africa.
How to Apply
You will also benefit from the following allowances:Many applicants have been asking us questions like;The deadline for the scholarship award application is 9th July 2020. Applicants should ensure they submit their applications on or before the specified date.
Deadline
• High school certificate
• Undergraduate transcript (and graduation certificate).
• Two references – preferably academic
• Scan of passport or national ID card
• Evidence of English language ability provided English is not your first language.