Postgraduate Research Scholarship at Sunway University in Malaysia 2020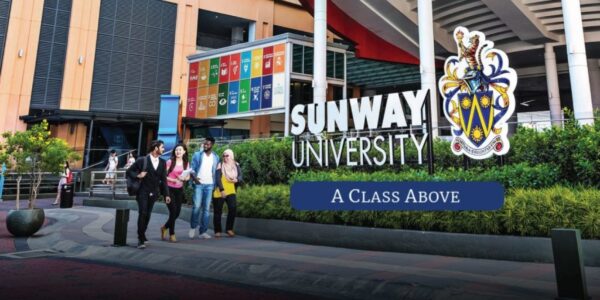 The Jeffrey Cheah Foundation was formally launched on March 18, 2010 by the Honorable Prime Minister of Malaysia Dato' Sri Haji Mohammad Najib bin Tun Haji Abdul Razak with the attendance of the Royal Patron H.R.H the Sultan of Selangor. This self-perpetuating entity, established by the Founding Trustee, Tan Sri Dr. Jeffrey Cheah, has replaced the Sunway Education Trust Fund that was set up in 1997 which formalized the status of Sunway College as a not-for-profit educational institution. All excess funds from the institution are reinvested for scholarship awards, research and upgrading of campus facilities.Sunway University in Malaysia invites applications for the Postgraduate by Research Scholarship (PGR Scholarship) in 2020. As part of our dedication to inspire the University's outstanding graduates to continue their higher education in Sunway University, we have introduced the Postgraduate Research Degree Bursary and Studentship. The bursary and studentship is open to all graduates that have successfully finished their Bachelor's degree from Sunway College, Sunway University, Monash University and Lancaster University Malaysia.Click here for more details and to apply
Scholarship Description
For Sunway Graduates undertaking the Masters by Research Program and meet minimum entry requirement for Masters by Research, they will get a 100% tuition fee waiver.This scholarship is open to students from countries all over the world.This is created to inspire exceptional candidates to register in a Masters or PhD by research degree programs available in Sunway University and to give advantage and financial support to a qualifying applicant by way of a scholarship award, thereby assisting registration in Sunway University research degree programs.Many applicants have been asking us questions like;
Available Subjects
MSc in Actuarial Science
MSc in Computer Science
MSc in Information Systems
MSc in Life Sciences
MSc in Psychology
MA Creative Arts & Media
Master in Medical Science
PhD in Biology
PhD Creative Arts & Media
PhD in Business
PhD in Computing
PhD in Psychology
PhD in Mathematical Sciences
PhD Medical Science
Eligible Nationalities and Benefits
The deadline for the scholarship award application is 30th July 2020. Applicants should ensure they submit their applications on or before the specified date.Postgraduate Research Scholarship application process at Sunway University in Malaysia. Learn the best way to apply for the Postgraduate Research Scholarship for the academic year 2020/2021, via Sunway University Scholarship Portal.100% tuition fee waiver for Non-Sunway Graduates undertaking the PhD by Research Program with at least, a CGPA of 3.25 OR 50% tuition fee waiver for a CGPA lesser than 3.25.For Sunway Graduates undertaking the PhD by Research Program meet minimum entry requirement for Doctoral by Research they will get a 100% tuition fee waiver.100% tuition fee waiver for Non-Sunway Graduates undertaking the Masters by Research Program with at least, a CGPA of 3.25 OR 50% tuition fee waiver for a CGPA lesser than 3.25.Worth of Award
Requirements
Applicants must meet all necessary entry requirements for their chosen program of study and be in receipt of an unconditional offer from the University.
Scholarship awards granted to applicants under this program will take effect from the 1st day of enrolment and, subject to satisfactory performance and successful progression, shall last for the normal period of the program.
The University holds the right to withdraw the scholarship award at any time should the student's behavior or performance be found wanting and/or unsatisfactory, or the student withdraws or is withdrawn from the program of study.
Applicants holding a conditional offer from the University may apply for a studentship or fee waiver: any offer of a studentship or fee waiver will be conditional upon the applicant fulfilling any and all conditions for enrolment on the program.
How to Apply
Applications for support should be by completing the Postgraduate Research Studentship Application Form upon application into the PGR program.
The application form is to be completed and submitted to the School for Head of Department recommendation and Dean Support.
If you are reading this, it means you have heard about the Postgraduate Research Scholarship 2020.
Deadline
In this article, we are going to systematically outline the right way to apply for the Postgraduate Research Scholarship for interested and qualified applicants.