PhD Fellowship Program at Open University in the UK 2020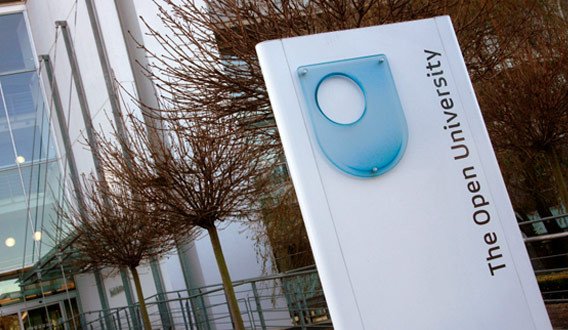 This scholarship is open to students from countries all over the world.Visit Award Webpage for DetailsAll courses offered at the university.
Scholarship Description
If you are applying for a Doctoral Training Partnership Studentship, please check the specific guidelines for accompanying documentation and proposals etc. Anyone applying for a Grand Union DTP Studentship needs to complete an OU application form and also the Grand Union DTP ESRC Application form.Benefits of PhD Fellowship ProgramThis article contains the PhD Fellowship Program application process at Open University in the United Kingdom. Here, you will be enlightened on the benefits, requirements as well as deadline for this fellowship. And of course, the application for the PhD Fellowship Program for the academic year 2020/2021, via Open University Scholarship Portal.In summary, interested and qualified applicants will systematically learn the right way to apply for the PhD Fellowship Program.
Available Subjects
Applications have been called by the Open University Business and Law Schools for a number of sponsored full-time PhD studentships starting February 1st, 2021 on 'Responding to COVID-19 and the Climate Emergency'.
Eligible Nationalities and Benefits
You will be part of an energetic environment of students as well as academics in the Faculty of Business and Law who carry out research of the highest global standard that has social, public as well as economic value that is consistent with the stated mission of The Open University. You will work hand-in-hand with subject experts and get the chance to build your skills in research communication, engagement as well as impact.Documents Required for Application
Studentships cover tuition fees, a generous research training support grant and a stipend (circa £15,285 per annum) for 36 months.
PhD studentships are based on full-time study for three years at the Milton Keynes campus. Students are generally expected to stay within commuting distance of Milton Keynes.
Requirements
Candidates for the PhD program should possess minimum qualifications of a second class upper honors degree 2:1 (or its equivalent) and usually a specialist masters in a discipline related to the desired study with a firm research element.
The University requires a minimum IELTS score of 6.5 with no less than 6.0 in any of the four categories (or approved equivalent). You should have your certified level of proficiency through a provider that is approved by the UK Visas and Immigration and submit your certificate and grade along with your application.
How to Apply
This themed fellowship is for PhD research projects to deliberate on the organizational as well as legal challenges presented by the COVID-19 outbreak and/or the climate emergency – as urgent, complex societal issues that management, business and legal researchers can help to address. Your application must be centered on one of the advertised projects.The Open University was created by Royal Charter on 23rd April in 1969 and it celebrated its 50th anniversary in 2019. We are the premier university for innovative, flexible teaching and ground-breaking research in the United Kingdom and in 157 nations globally. Exclusively placed to apprehend the needs of part-time students, who combine their learning with earning, our ground-breaking, award-winning distance teaching credentials have seen over 2 million students get a quality education, otherwise unavailable to them at campus-based universities.
Your proposal should be at least 1,000 words and no longer than 2,000 words, which indicates your knowledge of the literature, methods and likely approach to your project of interest (guidance on how to write your research proposal)
A covering letter indicating your suitability for the project
A fully completed
Copies of degree certificates and transcripts relevant to your application.
If you are reading this article, it means you have heard about the PhD Fellowship Program 2020.
Application form (UK) if you are resident in the UK.
Application form (Overseas) if you are resident elsewhere.
Application form (Transfer) if you are transferring from another institution.
The application deadline for PhD Fellowship Program at Open University is 7th September 2020. Applicants should ensure they submit their applications on or before the specified date.Your application must include:
Deadline
If you wish to apply to undertake a PhD or MPhil at The Open University please click on the application form most appropriate to your circumstances from the list below: