Nigerian Scholarships at University of Sussex in the United Kingdom 2020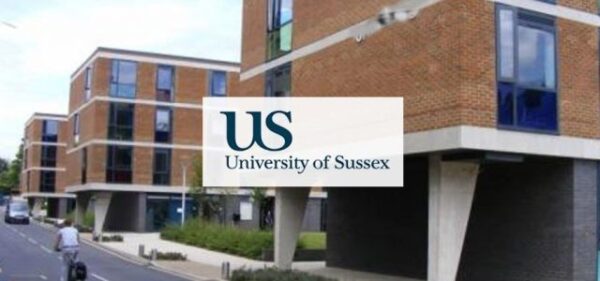 Many applicants have been asking us questions like;As part of a wider scheme to invest in brilliance, the University of Sussex is pleased to provide scholarship awards to international fee paying students who are of Nigerian nationality and have been accepted to study an eligible Masters course at the University of Sussex.This scholarship is only open to students in Nigeria.
Scholarship Description
The deadline for the scholarship award application is 1st August 2020, 23:59 (GMT). Applicants should ensure they submit their applications on or before the specified date/time.If you are reading this, it means you have heard about the Nigerian Scholarships 2020.Number of Scholarships: unlimited
Available Subjects
Visit Scholarship Webpage for details
Eligible Nationalities and Benefits
Duration of Scholarship: one (1) year.You are ineligible for this scholarship award if you are to study the following choice courses:Nigerian Scholarships at University of Sussex in the United Kingdom application process. Learn the best way to apply for the Nigerian Scholarships for the academic year 2020/2021, via University of Sussex Scholarship Portal.The scholarship awards is for all full-time taught Master's degree courses at the University of Sussex (including LLM, MA, MRes, MSc) with only a few exceptions.
Requirements
The scholarship award is worth £3,000 for candidates that fulfil the eligibility requirements and will be given as a fee reduction upon enrolling at Sussex. For candidates holding or expecting to complete a First Class degree, equivalent to a British Bachelors Honors degree from a Higher Institution of learning in Nigeria, the scholarship award will automatically be increased to £5,000.
be a of Nigerian Nationality,
be a self-funding student
Have accepted an offer of admission of a full-time place on a Master's course program at the University of Sussex starting in September 2020.
Fulfil the published academic criteria for your selected course.
Value of Scholarship: Scholarship award will be granted as a reduction in fee of up to £3,000.So as to be eligible for a scholarship place you must
already are a recipient of another Sussex scholarship award (i.e. Chancellors International Scholarship)
You are ineligible for this scholarship award if you:
Postgraduate diplomas (including CPE Common Professional Examination)
Corruption, Law and Governance, LLM (delivered in Qatar)
Development Studies, MA
Early Years Education (with Early Years Teacher Status), MA
Globalization, Business and Development, MA
Governance, Development and Public Policy, MA
Power, Participation and Social Change, MA
Poverty and Development, MA
Master's degrees in Social Work (if receiving a NHS bursary)
PGCE courses
How to Apply
Indicate your interest in the scholarship award via the postgraduate application system when you accept our offer of admission or a place on an eligible Masters course. If you applied via one of our international representatives, you'll need to ask them to do this for you. You'll only be able to accept one University of Sussex scholarship award.
If successful, information about the scholarship award will be included in your CAS (Confirmation of Acceptance for Study) for your visa application at the embassy. If the scholarship award information is not showing on your CAS or you want to apply for the scholarship after you get your CAS, email

[email protected]

(Postgraduate Admissions).
In this article, we are going to systematically outline the right way to apply for the Nigerian Scholarships for interested and qualified applicants.
Deadline
If your offer of admission or place is conditional, you'll need to fulfil the requirement of your offer before you are admitted into the University and granted the scholarship award. To get the enhanced award, you'll be asked to provide proof of your First Class degree from a recognized institution of learning in Nigeria.