Nigerian National Committee Annual Scholarship at United World Colleges in Nigeria 2020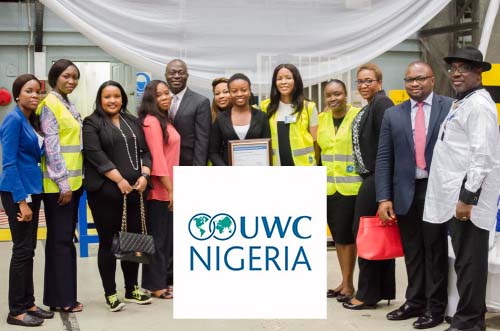 LEARN MOREThe colleges ready the students for a two-year International Baccalaureate (IB) Diploma Certificate.An Application fee of N10,000.00 (Ten Thousand Naira only) is payable on submission of the application while candidates from any public school who are nominated by the school may pay a subsidised fee of N1000.00 (One Thousand Naira only). Payment is by a Bank Draft drawn on any Nigerian Bank in favor of the Nigerian National Committee for the United World Colleges (Call/WhatsApp 09058169893 for account details). Alternatively, pay through Paystack Payment Gateway on our website www.ng.uwc.org.
Scholarship Description
The deadline for the scholarship award application is 29th October 2020 04:00PM (WAT). Applicants should ensure they submit their applications on or before the specified date/time.Click here to submit onlineAll Applications must be submitted with the required documents and prescribed fees within the application period at any of the aforementioned centers above or scanned and sent directly to our email: [email protected]
OrMany applicants have been asking us questions like;Nigerian National Committee Annual Scholarship application process at United World Colleges in the United Kingdom. Learn the best way to apply for the Nigerian National Committee Annual Scholarship for the academic year2020/2021, via United World Colleges Scholarship Portal.United World Colleges is a unique organization. It is the only universal educational Non-Governmental Organization that brings students together from all over the world, chosen from within their own nations, per excellence and regardless of their capacity to pay. These students come together at one (1) of seventeen (17) UWC schools and colleges that target to enhance global peace and understanding.If you are reading this, it means you have heard about the Nigerian National Committee Annual Scholarship 2020.
Available Subjects
Parents/Guardians may be required to cover the bills of their offspring's airfares, stipends, health insurance, and clothing allowance and so on, where applicable. Some scholarships may only partially foot tuition and accommodation expenses.
Eligible Nationalities and Benefits
Forms can also be purchased and/or submitted at any of our purchasing and submitting centers below in Abuja or Port Harcourt:
Requirements
Selection Exercise
Applicants must have exhibited exceptional academic prowess and must have achieved the Senior School Certificate SSC/GCE 'O Levels or any of their recognized equivalent.
Outstanding students in SS3 may also apply dependent on their two (2) years continuous assessment.
Applicants must be between 16 and 17 years old (birth certificate is required).
Applicants must also complete and submit an essay and Principal's recommendation with their application.
How to Apply
In this article, we are going to systematically outline the right way to apply for the Nigerian National Committee Annual Scholarship for interested and qualified applicants.Forms can be downloaded HEREThis scholarship is only open to students from Nigeria.Dr. Kevin Ihenetu (Abuja Purchasing Centre),
Citizenship and Leadership Training Centre,
Plot 1075, Joseph Gomwalk Street, After Bahamas Plaza,
Gudu – Abuja.
08033500289To be eligible to apply:The committee encourages applications from suitably eligible Nigerian applicants for needs-based scholarship awards and fee paying places in some United World Colleges which is limited in number.If you wish to set-up an appointment to discuss your application, please contact us via: Email: [email protected], Tel: 09058169893Mrs. Chioma Nwigwe (Port Harcourt Purchasing Center),
18 Egbelo Street, Off Okporo Road,
Port Harcourt – Rivers State.
07038071037
Previously, shortlisted applicants have been invited for a laborious selection exercise at the Sea School Apapa, Lagos. However, in view of the COVID-19 outbreak, the National Committee will observe the situation carefully and determine the most suitable way to coordinate the selection exercise in December 2020 so as to safeguard the lives and health of the participants.
All courses offered at the university.About UWC:
Deadline
The UWC organization is a non-profit making organization with its International Headquarters in London. The Nigeria National Committee was established in 1982. Presently Mr. Hakeem Belo-Osagie (one of the alumni of UWC) is the Chairman of the Committee while Mr. Akintola Williams (CBE, OFR) is the National Patron.