International Water Centre Masters Scholarships at Griffith University in Australia 2020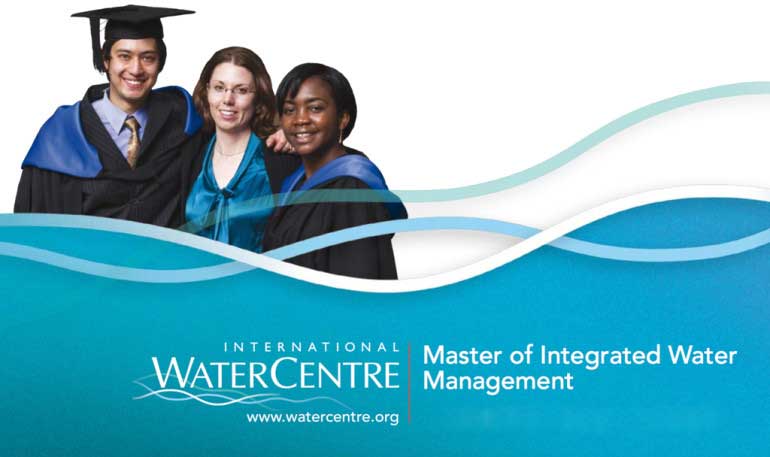 This scholarship is only open to students from countries in Asia-Pacific, Latin America, Caribbean, Africa and Middle East.Although professional experience is not crucial for admission into the Master of Integrated Water Management (MIWM) degree program, students with related professional experience hold a greater chance of been awarded a scholarship (see Selection Criteria below).Number of Scholarship: 1
Scholarship Description
Candidates for the IWM scholarship awards must complete and submit their application for the Master of Integrated Water Management (MIWM) program latest by 1st August 2020.Water Management Program.(a) Future water leaders from developing nations in Africa, the Caribbean, South and Central America, Asia-Pacific, Europe and the Middle-East.Click here to get the link to the online Griffith University admission application form.(b) Future water leaders from chosen nations in Europe, Asia, the Middle East or North America.Many applicants have been asking us questions like;
Available Subjects
Click here to get the link to the online IWC scholarship award application form.
Eligible Nationalities and Benefits
Visit Scholarship Webpage for detailsTo apply, you have to complete an online application form before the deadline.The International Water Centre Masters Scholarship awards are esteemed scholarships awarded yearly to high caliber applicants who evidently exhibit great potential to become future water leaders of the world. Scholarship awards are available to study the International Water Centre Master of Integrated Water Management (MIWM).
Requirements
STEP 2. Application for an IWC IWM Scholarship award.
A concluded undergraduate degree in a related field of study from an internationally-recognized institute of learning.
Two years of professional experience (paid work or volunteering experience relevant to the program.
Receive a full offer of admission into the MIWM program from Griffith University.
STEP 1. Application for admission into the MIWM program through Griffith University.
International applicants must also show English Language Proficiency (minimum grades for IELTS, TOEFL or PTE). A proof of English language proficiency needs to be uploaded with the online application form.
If you are reading this, it means you have heard about the International Water Centre Masters Scholarships 2020.
Academic record: an outstanding academic result and a prospect of excelling in further study.
Professional and volunteering record: significant employment and volunteering experience, accomplishments, belonging to professional bodies as well as professional references.
Dedication to furthering and driving the execution of collaborative, whole-of-water-cycle, integrated and interdisciplinary approaches to water management.
Leadership attributes that includes communication skills, collaboration and team work, initiative, flexibility, integrity and vision through professional, educational, community and other accomplishments.
Potential outcomes: the prospect of positive effects on the individual and the water sector from contributing in the Master of Integrated Water Management (MIWM) program.
How to Apply
International Water Centre Masters Scholarships application process at Griffith University in Australia. Learn the best way to apply for the International Water Centre Masters Scholarships for the academic year 2020/2021, via International Water Centre Scholarship Portal.Selection CriteriaEligibility: All scholarship candidates must meet the following minimum eligibility requirements:The International Water Centre (also known as IWC) in Australia provides Masters Scholarship award for Overseas Students who are registering in Water Management Program at IWC for Master of Integrated Water Management (MIWM), 2021.APPLY NOWIn this article, we are going to systematically outline the right way to apply for the International Water Centre Masters Scholarships for interested and qualified applicants.The deadline for the scholarship award application is 1st August 2020. Applicants should ensure they submit their applications on or before the specified date.Candidates who apply for the scholarship award must initially apply for admission into Griffith University and meet the admission criteria/conditions.Value for this scholarship is AU,564, which covers:
Deadline
The scholarship scheme targets two (2) groups: