International Undergraduate Scholarships at Felician University in USA 2020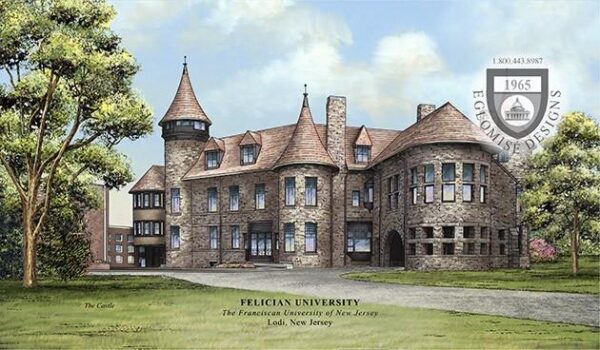 The deadline for the scholarship award application is 31st July 2020. Applicants should ensure they submit their applications on or before the specified date.Benefits of the ScholarshipWithout question, the students are the number one priority at Felician University. We provide the individualized attention and support to prepare you for life, and success, after graduation. More than just exceptional students, we are graduating highly valuable members of society who are ready to take on the trials of an ever-changing world. As a co-educational and liberal arts institution, Felician University is home to about 2,300 undergraduates, graduates as well as adult studies students. With full time, part time and online options, you can expect a very accommodating university experience at the Felician University.
Scholarship Description
Felician University is a Catholic/Franciscan University that was established and is being financed by the Felician Sisters for the education of a diverse population of students. Its stated mission is to provide a full complement of learning experiences, which is reinforced with strong academic as well as student development programs that is designed to get students to their highest potential and get them ready to meet the challenges of the new world with informed minds as well as understanding hearts. The enduring purpose of Felician University is to enhance a desire for God, a love for learning, service to others, self-knowledge, and maximum respect for all creation.Students are automatically considered for the scholarship award upon admission into the University.Visit Award Webpage for DetailsAll courses offered at the university.Felician College is providing International Transfer Scholarship awards designed to reward students for academic accomplishments and assist them to pay for university. Felician University sees that many students may require help in meeting the expense of a university education. The scholarship award the school provides is trained to help students and their families in completing the financial assistance process and getting the maximum amount of help dependent on eligibility in all the financial aid programs.Transfer Scholarship awards are dependent on the university Grade Point Average for students that have more than twelve (12) credits. If an applicant has been to several universities within the span of three (3) years, the applicants' Grade Point Average from all universities he or she attended will be computed. If the applicant is presently at a university and has been there for three (3) or more years, then, only the Grade Point Average and not previous universities will be utilized if the applicant has accumulated more than (twelve) 12 credits.
Available Subjects
Applicants must have a Grade Point Average that is equivalent to a 2.5 – 4.0 to be considered for the scholarship award.
Eligible Nationalities and Benefits
In this article, we are going to systematically outline the right way to apply for the International Undergraduate Scholarships for interested and qualified applicants.International Undergraduate Scholarships application process at Felician University in United States of America. Learn the best way to apply for the International Undergraduate Scholarships for the academic year 2020/2021, via Felician University Scholarship Portal.This scholarship is open to students from countries all over the world.
Requirements
,000 waiver on Tuition fees
How to Apply
Many applicants have been asking us questions like;If you are reading this, it means you have heard about the International Undergraduate Scholarships 2020.
Deadline
Established in 1942 by the Felician Sisters, the Felician University is one of the very few Franciscan universities in the States, and it is the only one in New Jersey. We have built our name with a definite emphasis on service as well as respect for humanity, as was the vision of Blessed Mary Angela Truszkowska – the founder of the Felician Sisters more than a 100 years ago. Even today, we strive to represent those values in everything we do.