International Undergraduate Scholarship at Bilkent University in Turkey 2020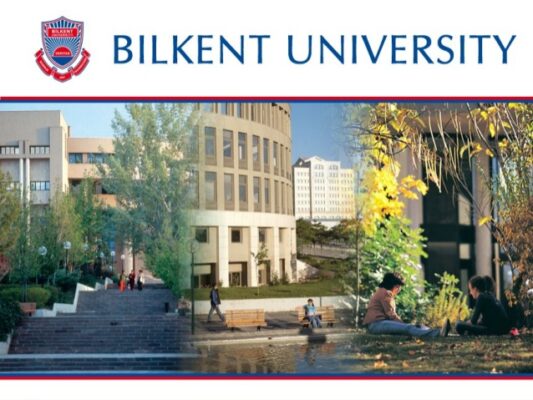 Students can benefit from tuition waiver scholarships for a maximum of 4 semesters in the English Preparatory Program and for a maximum of 10 semesters in 4-year undergraduate programs. Accommodation scholarship awards are given for up to eight (8) semesters.Interested and qualified? Go to Bilkent University on stars.bilkent.edu.tr to applyFull tuition fee.
Scholarship Description
As part of the application process, eligible applicants need to take a program that they have applied to in order to be considered. Once applicant receives an offer to study any applicable program at the University, you can send your application through completed online application form for the award.Candidates are expected to acquire the following eligibility criteria for the Bilkent University Scholarship for Global Students in Turkey;In this article, we are going to systematically outline the right way to apply for the International Undergraduate Scholarship for interested and qualified applicants.Prospective students who apply for financial aid are assessed according to their high school grades/results, their national and/or international examination scores, their program of choice, and other relevant academic requirements.This scholarship is open to students from countries all over the world.The deadline for the scholarship award application is 19th July 2020 12:00. Applicants should ensure they submit their applications on or before the specified date.Benefits of the Scholarship
Available Subjects
Many applicants have been asking us questions like;
Eligible Nationalities and Benefits
International Undergraduate Scholarship application process at Bilkent University in Turkey. Learn the best way to apply for the International Undergraduate Scholarship for the academic year 2020/2021, via Bilkent University Scholarship Portal.If you are reading this, it means you have heard about the International Undergraduate Scholarship 2020.Qualified applicants are offered partial or full tuition waiver scholarships. Tuition waiver scholarships are awarded at five levels, ranging from 20% to 100% in increments of 20%. Accommodation scholarship awards may be open for a limited number of top students that are on full tuition waiver scholarship award.
Requirements
Bilkent University is acknowledged and internationally ranked as the leading higher education institution in Turkey. Situated in the country's capital city, Ankara, which is a vibrant metropolis of 4.5 million people, the university serves as a center of academic, cultural as well as social activity. Bilkent University was established back in 1984 and was Turkey's first private, non-profit higher education institution. With world-renowned academicians in its faculty and outstanding educational facilities throughout its campus, Bilkent presently attracts many of Turkey's brightest high school graduates. The university hosts over 13,000 students pursuing degrees in 34 undergraduate and 58 graduate programs.
Candidates must be international students;
Students admitted into a undergraduate degree program;
The award is available for undergraduate courses offer at the University.
Students enrolling full time in the Honors program in the semester for which the scholarship is awarded.
Applicants must have a high school certificate or equivalent.
Applicants must hold an offer for a full-time program at Bilkent University in Turkey.
English Language Requirement: Applicants are required to provide evidence of meeting the Bilkent University's minimum English language proficiency requirements.
How to Apply
International undergraduate students are hereby invited to apply for Bilkent University Scholarship who wishes to enroll in a degree program at the University in Turkey for 2020-2021 academic session.All courses offered at the university.Bilkent University is confident of itself, especially on its truly global perspective. The language of instruction at Bilkent is English, and its worldwide community of intellectuals and students forms a vital part of the university's academic as well as social life. International faculty and instructors are more than one-quarter of all the academic staff, which represents 34 different nations. There is an ever growing body of full-time foreign students as well as exchange students coming from 73 nations.
Deadline