International Research Tuition Scholarship at University of South Australia in Australia 2020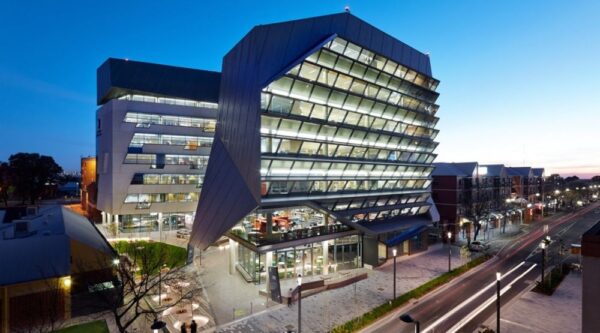 The University of South Australia is offering a number of scholarships to international students commencing Masters/PhD program for the 2020/2021 academic session.We teach and prepare worldwide learners from diverse backgrounds, drilling into them professional skills, knowledge, as well as capacity and drive for lifelong education.All submitted applications will be evaluated against the University's Research Degrees Scholarship Allocation Guidelines: Competitive Commonwealth and University of South Australian funded scholarships.
Scholarship Description
You can put in application for an International Research Tuition Scholarship award at any time of the year.
Applications must be made online through the University's 'Apply Online' facility.Use the link below to apply on organization website.International Research Tuition Scholarship application process at University of South Australia in Australia. Learn the best way to apply for the International Research Tuition Scholarship for the academic year 2020/2021, via University of South Australia Scholarship Portal.Many applicants have been asking us questions like;In this article, we are going to systematically outline the right way to apply for the International Research Tuition Scholarship for interested and qualified applicants.If you are reading this, it means you have heard about the International Research Tuition Scholarship 2020.This scholarship is open to students from countries all over the world.The deadline for the scholarship award application is 31st August 2020. Applicants should ensure they submit their applications on or before the specified date.
Available Subjects
The University of South Australia provides the following scholarship award to international candidates.
Eligible Nationalities and Benefits
All courses offered at the university.The University of South Australia is Australia's University of Enterprise on the world stage, agile as well as astute. It is known for its equity, relevance and quality.
The International Research Tuition Scholarships (IRTS) will foot the international tuition for three (3) years (including a possibility of a six (6) month extension) for a PhD student and the international tuition for two (2) years for a research master's student.
The scholarship award does not foot overseas health cover and candidates are responsible for making sure they have visa length overseas health cover for themselves as well as their family, where applicable.
Requirements
Commencing international research degree students.
High quality with demonstrated research capability.
Be assisted by a solid supervisory committee (with end-user adviser on the supervisory committee, where appropriate), and be registered in a research-rich environment.
In been awarded (or receipt of) a fully externally funded stipend scholarship award, or in receipt of a living allowance aided by external funding.
Should be able to self-fund their living expenses for their period in Australia, and can show evidence of this at the time of application.
We function through a partnered, end-user informed method of teaching and research with a dedication to exceptional service, continuous improvement as well as sustainability.Note: the living allowance is required to be in the form of an externally funded scholarship award administered via the University or agreement with a sponsorship organization or body.
How to Apply
http://www.unisa.edu.au/Research/Research-degrees/How-to-apply/We also conduct research that is inspired by world challenges and chances, deliver economic as well as social benefits which informs our teaching.International Research Tuition Scholarships (IRTS) award are granted to foreign applicants depending on their academic excellence and exhibited research capability, and who will be assisted during their degree by a full living allowance aided by external funding. Additionally students who can self-fund their living allowance and who can provide evidence of this can also be considered for an International Research Tuition Scholarships (IRTS).Visit Award Webpage for Details
Deadline
Benefits of the Scholarship