International Postgraduate Scholarships at Italian Public Universities in Italy 2020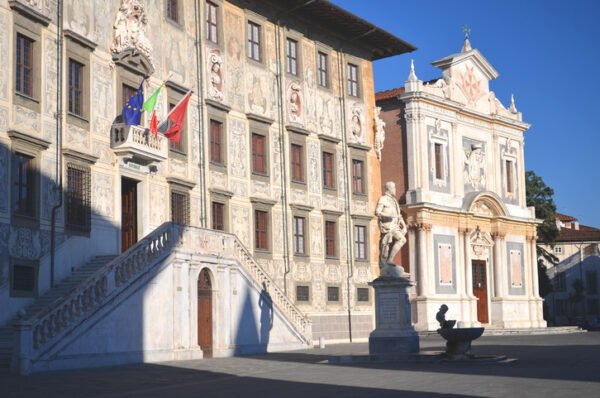 This scholarship is open to students from countries all over the world.15. Course in first degree, Course in second degree, or PhD2. First name
Scholarship Description
The Ministry of the Interior which was established back in 1861 is a cabinet-level ministry of the Italian Republic. It is a government agency of Italy. People have asked why at this program? This program has the motive to support students in their education. It will help applicants with providing them complete help for studying Italian Public Universities without any funding problem and build a bright future according to the chosen subjects.If you are reading this, it means you have heard about the International Postgraduate Scholarships 2020.The Italian Government through the Ministry of Interior is pleased to announce the offer of 100 scholarships for the 2020-2021 academic year to refugee students or students with international protection. The Ministry of Interior Government of Italy website recognizes a flat rate equal to the minimum amount set aside every year by the Ministry of University and Research for the students living at higher distance from the university, the funds are then assigned to universities that provide scholarships to cover for the cost.Fully Funded
Available Subjects
4. Date of birth
Eligible Nationalities and Benefits
6. Citizenship10. Current refuge shelter (Welcoming place)14. – Students referred to in art. 2, lett. a: Italian University where they are registered
Requirements
11. School/University degree
Applicants must have obtained good academic credentials from their previous educational institution.
Applicants must be recognized as a refugee student or with international protection wishing to study at an Italian Public University.
Applicants are to note that the scholarships will be awarded after the proper enrolment of the students to the bachelor, master or PhD programs for the 2020-2021 academic year.
Applicants are kindly requested to contact the University they wish to enrol before submitting their application, in order to verify the feasibility of enrolment.
How to Apply
7. Italian fiscal code (codice fiscale)16. E-mailApplicants are also required to attach the following documents:Benefits of the ScholarshipsThe scholarships are to be taken at any Italian Public University offering scholarships to international students. The scholarship was initiated after a memorandum of Understanding was signed between the Conference of Italian University Rectors (CRUI) and Italian Association of Right to Education Organization (ANDISU).1. Copy of an Italian identity document (ID)5. State of birthMany applicants have been asking us questions like;12. Year of issueInternational Postgraduate Scholarships application process at Italian Public Universities in Italy. Learn the best way to apply for the International Postgraduate Scholarships for the academic year 2020/2021, via Italian Public Universities Scholarship Portal.2. Copy of the document that certifies the international protectionThe deadline for the scholarship award application is 30th July 2020 (midnight, Rome local time). Applicants should ensure they submit their applications on or before the specified date/time.13. Institution where they achieved the degree17. Mobile phone number3. – Students referred to in art. 2, lett. a: list of exams taken;1. Family name
Students referred to in art. 2, lett. b: Italian University where they want to register
3. GenderIn this article, we are going to systematically outline the right way to apply for the International Postgraduate Scholarships for interested and qualified applicants.Applicants are to ensure that they contact the university the wish to enroll for the 2020/2021 academic session and will be required to provide complete information and supporting documents during the application. Applicants can contact the person in charge of the application procedure for any clarification at [email protected].8. Certificate of international protection (this will include number, date of issue, authority, etc.)9. Residency permit (including number, date of issue, Questura in charge, etc.)Enter the following data:Visit Award Webpage for Details
Students referred to in art. 2, lett. b: short CV (in Italian or English).
All courses offered at the university.
Deadline
Applicants are to meet the following criteria: