International PhD Scholarship Program at Scuola Normale Superiore in Italy 2020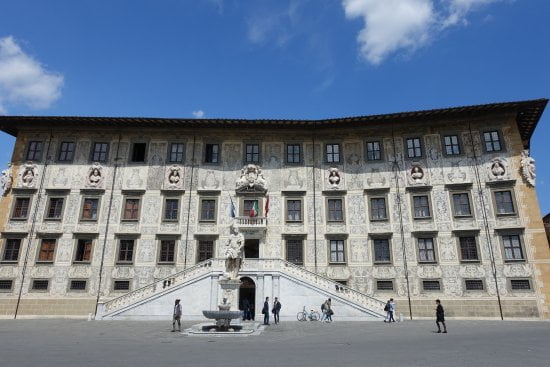 If you are reading this, it means you have heard about the International PhD Scholarship Program 2020.The Scuola Normale Superiore is a higher education institution that is based in Pisa as well as Florence, presently attended by approximately 600 undergraduate as well as postgraduate students.Interested and qualified? Go to Scuola Normale Superiore (SNS) on serse.sns.it to apply.
Scholarship Description
Admission interviews can be done either in Italian or English; the admission interview for the PhD course in "Political Science and Sociology" and "Methods and Models for Molecular Sciences" must be done in English Language. The applicant's level of proficiency in the Italian and English language must be mentioned in the scholarship application, with reference to the EUROPASS language grid.To apply for the scholarship award in partnership with the Istituto di Nanoscienze del Consiglio Nazionale delle Ricerche (CNR-NANO), applicants:
Available Subjects
The Scuola Normale Superiore is calling for applications for its fully-funded Doctorate programs for both Italian nationals as well as foreign students to study in Italy.
Eligible Nationalities and Benefits
This scholarship is open to students from countries all over the world.Visit Award Webpage for DetailsBenefits of International PhD Scholarship Program
Requirements
Applications are welcomed from applicants that, irrespective of their citizenship, have an Italian MA/MS degree or its equivalent degree obtained abroad, or who would have gotten the degree necessary for admission by 31st October 2018– failure to get the degree by this date will automatically disqualify the applicant for admission.All courses offered at the university.
Were born after 31 October 1988;
Have no past criminal charges resulting in a prison term of more than three years;
Have not been subject to the disciplinary measure of "expulsion" as specified in the didactic regulations of the SNS;
Do not have a research doctorate that is issued by an Italian university, and in any case have never been a beneficiary of a scholarship award for attending a research doctorate course study in Italy.
International PhD Scholarship Program application process at Scuola Normale Superiore in Italy. Learn the best way to apply for the International PhD Scholarship Program for the academic year 2020/2021, via Scuola Normale Superiore Scholarship Portal.
At the time of the deadline shall be in the first four (4) years (a full-time equivalent of a research experience) of their research careers and are yet to obtained a doctoral degree;
Shouldn't have stayed or conducted their major activity (work, studies, and so on.) in Italy for a period of more than twelve (12) months in the three (3) years immediately before the date of the application deadline.
All applicants that are admitted into the PhD program will get full financial aid including tuition, free meal, fees, and a cost-of living scholarship award. All scholars will be assigned additional funding for their research activity as well as travel.Admission to the selection process is restricted to candidates who:
The selection is based on candidates' qualifications and interviews.
The applicants' level of competence, motivations, talent, as well as inclination towards scientific research will be evaluated based on their qualifications as well as research project, and via an interview.
Applicants are admitted into the interview based on an assessment of their qualifications as well as a research project either in Italian or English (about 20,000 characters – spaces included). The research project must show the applicant's scientific interests as well as their interconnection with the scientific rules as promoted by the SNS, but this won't be an influential factor in the consequent choice of the thesis. The project must reveal the applicants' total awareness of the state of the art in the chosen scientific area, as well as their competence in the research methods being used within that field; it must also include an adequate bibliography.
All classes are in English. The courses in "Cultures and Societies of Contemporary Europe", "Literature, Art and History in Medieval and Modern Europe", "Philosophy", and "Classics" are both in Italian and English.
How to Apply
Selection:The application deadline for International PhD Scholarship Program at Scuola Normale Superiore is 27th August 2020 11:59 pm (CEST). Applicants should ensure they submit their applications on or before the specified date/time.
Deadline
In this article, we are going to systematically outline the right way to apply for the International PhD Scholarship Program for interested and qualified applicants.