International PhD Fellowship at University of Copenhagen in Denmark 2020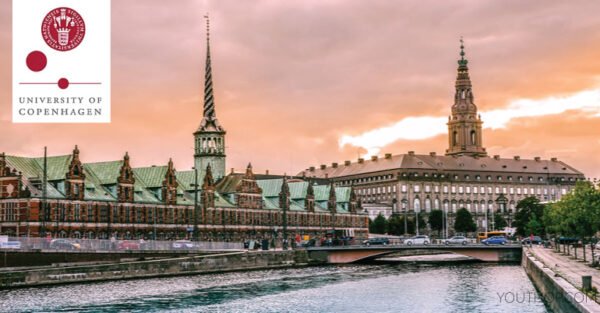 Project descriptionInternational PhD Fellowship application process at University of Copenhagen in Denmark. Learn the best way to apply for the International PhD Fellowship for the academic year 2020/2021, via University of Copenhagen Scholarship Portal.Benefits of the Fellowship
Scholarship Description
Motivated by brilliant creativity as well as critical thinking as far back as1479, students and researchers at the University of Copenhagen have furthered horizons as well as contributed to moving the world forward. With its over 39,000 students and 5,000 researchers, the University of Copenhagen prides itself an international research and study environment and is ranked highly on the foremost ranking lists of the world's best universities.If you are reading this, it means you have heard about the International PhD Fellowship 2020.You will dissect the molecular mechanism of epigenetic signaling associated with RNAPII transcription elongation in Arabidopsis. A focus will be on histone 3 lysine 4 mono-methylation (H3K4me1) signaling. We are looking for a new team member enthusiastic about molecular genetics, biochemical and genomic approaches to characterize key players involved. We expect to uncover chromatin-based effects on RNAPII elongation, likely linked to gene regulation by overlapping lncRNA transcription. This Ph.D. project involves design, execution and analysis of transcriptomics and epigenomics Next-Generation Sequencing (NGS) data. Expertise and enthusiasm to analyze NGS data characterize candidates that match the profile for this position.Biology, Biochemistry, Molecular Biology or related fields.We are looking for an exceptionally motivated PhD student to elucidate the effects of epigenetic signaling during long non-coding RNA (lncRNA) transcription on "genomic punctuation". The project operates at the interface between the research areas of: epigenetics, RNA biology, RNA polymerase II (RNAPII) transcription and genomics. You will be based in the laboratory of Sebastian Marquardt, University of Copenhagen, Denmark, and visit the laboratory of Steve Jacobsen, University California Los Angeles, USA, to perform part of your project.Visit Award Webpage for Details
Available Subjects
Applicants are to meet the following:
Eligible Nationalities and Benefits
Many applicants have been asking us questions like;This scholarship is open to students from countries all over the world.University of Copenhagen through the Faculty of Science is offering a PhD scholarship for Science graduates who are interested in the field of Epigenetics at the Department of Plant and Environmental Sciences. The Department of Plant and Environmental Sciences is part of a stimulating and international research environment. The position is supported by the Danish National Research Foundation Grant and is looking for exceptionally motivated students to elucidate the subject matter of epigenetics.
Requirements
Full tuition waiver, salary of DKK 331,125 (Approx. €43,750), annual supplement (+ pension at a minimum DKK 53,811).
Applicants must be students who are exceptionally motivated to elucidate the effects of epigenetic signaling during long non-coding RNA transcription on "genomic punctuation".
Applicants must be ready to undertake projects that involves design, execution and analysis of transcriptomics and epigenomics Next-Generation Sequencing (NGS) data.
Applicants with expertise and enthusiasm to analyze NGS data characterize candidates that match the profile for the position.
Applicants must have obtained good master's degree in relevant courses from a recognized university.
How to Apply
Documents Required for Application
Cover letter, stating which PhD project you are applying for and detailing motivation and background for applying for the specific PhD project.
CV
Transcripts and certificates of records (BSc and MSc)
List of publications (if any)
1-3 reference letters (if any)
The deadline for the scholarship award application is 15th August 2020. Applicants should ensure they submit their applications on or before the specified date.
Deadline
In this article, we are going to systematically outline the right way to apply for the International PhD Fellowship for interested and qualified applicants.