International Entrepreneur Fellowship Program at Gratitude Network in USA 2020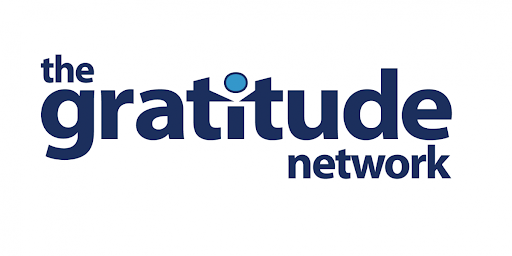 Thus, if you are reading this, that only means you have been informed of the International Entrepreneur Fellowship Program 2020.The Gratitude Network Approach:The Gratitude Network Fellowship Program is virtual leadership development program. The 12-month long program is intended to aid social entrepreneurs in refining their leadership skills, work hand-in-hand with their teams in a more effective way, as well as improve their organization's influence. If you are an entrepreneur, do not let this great opportunity pass you by, hurry-up and apply before the deadline
Scholarship Description
Part OnePart Three
Focus on leadership development to grow leaders who in turn grow their organizations
Focus on key leadership areas including:
Vision, Strategy, and Objectives
Organization and Team
Execution
Personal Leadership Development
Offer varied opportunities for Connection
Provide multiple avenues into the Network for support and learning
Available Subjects
In summary, interested and qualified applicants are going to be systematically enlightened on the right way to apply for the International Entrepreneur Fellowship Program.
Eligible Nationalities and Benefits
Interested and qualified? Go to The Gratitude Network on fs27.formsite.com to applyIf you have any enquiries, get in touch with Arwen Thiel, Director of Social Impact at [email protected].All candidates will be informed of their selection status by the end of December 2020.
Coaching: Are matched and meet at least monthly with a highly-skilled Leadership Coach
Learning: Regularly scheduled topic based Webinars
Advising: Receive support from Expert Advisors to tackle operational and execution issues
Leadership Summit: Have the opportunity to attend the Gratitude Network's annual Leadership Summit – a multi-day networking, learning and collaboration event
Network: Remain a valued member of the Gratitude Network Alumni and family for continued support, connection, and collaboration
Connection: Meet regularly with their peer Fellows for networking, problem solving, and partnership.
Visibility: Are given visibility on the Gratitude Network website, social media, newsletter and various virtual and live events
Requirements
Applicant is committed full time to the social enterprise organization.
Candidate possess the strategic decision making power for the social enterprise as either the organization's Founder/Co-Founder, CEO, Executive Director, or level role that is similar.
Applicant is committed to actively participate in the Coaching and leadership development process with honesty, self-reflection, and self-motivation.
Applicant is able to commit to the time commitments of the Fellowship.
All gratitude fellows:
Organization is at least one-year old.
Organization must have at least two full-time employees (including the Applicant).
Organization's beneficiaries must primarily be children/youth.
Organization must be serving children/youth in one of the following categories:
Education like school systems, education technology, training of teachers, as well as early childhood programs and how or what children learn at school or outside of the classroom (for example, summer or after-school programs).
Health and Wellbeing like addressing children's basic necessities, this includes mental health, nutrition, alleviating poverty, disease prevention, water, safe shelter, and social-emotional health.
Children's Rights like protection of children as well as families from exploitation, incarceration, trafficking, abuse, and other forms of harm, as well as other advocacy.
How to Apply
Visit Award Webpage for DetailsThe application deadline for International Entrepreneur Fellowship Program at Gratitude Network is 14th August 2020. Applicants should ensure they submit their applications on or before the specified date.Part Two
Submission Deadline: August 14, 2020
A preliminary questionnaire designed to confirm alignment with the Fellowship eligibility standards. Candidates that fulfil the criteria will be invited for the completion of Part 2 of the application.
Before commencing your application, it is advised that you go through theGratitude Network Fellowship Application Preparation Guide.
Submission Deadline: August 28, 2020
*For Invited Applicants* Part 2 of the application includes additional questions and requests designed to share more information about the Applicant and organization.
Benefits of International Entrepreneur Fellowship Program
Submission Deadline: November 2020
Finalists will be invited to submit additional information on their Applicant and organization. They (finalists) will as well be called to either an individual or group interview with the Gratitude Network.
For Organization:This scholarship is open to students from countries all over the world.Hello, good day to you. This article contains the application process for the International Entrepreneur Fellowship Program at Gratitude Network in USA. You will be enlightened on the best way to apply for the International Entrepreneur Fellowship Program for the academic year 2020/2021, via Gratitude Network Scholarship Portal.
Deadline
All courses offered at the university.