International Doctoral Scholarship at University of Antwerp in Belgium 2020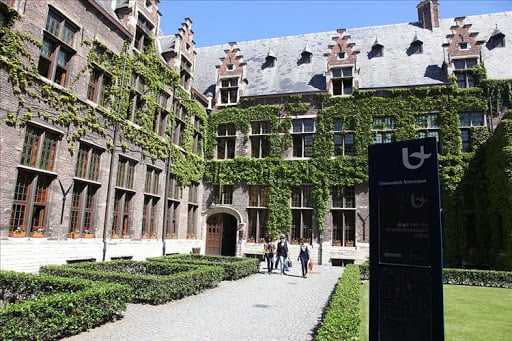 In this article, we are going to systematically outline the right way to apply for the International Doctoral Scholarship for interested and qualified applicants.The position is based at the Institute of Development Policy (IOB), a member institution of AIPRIL. At IOB scholars from various disciplinary backgrounds come together to study development.Visit Award Webpage for Details
Scholarship Description
If you have any enquiries regarding the online application form, please, kindly consult the frequently asked questions or forward an email to [email protected].You can apply for this vacancy until 8 August 2020. Click on the 'Apply' button, complete the online application form and be sure to include the following attachments: a motivation letter, your CV, transcripts showing study results of your highest degree, and a 700 to 1000 word research proposal summarizing how you would approach an empirical investigation into Urbanization, Poverty and Inequality in Africa.Benefits:
Available Subjects
This scholarship is open to students from all countries in the world.
Eligible Nationalities and Benefits
ApplyThe deadline for the scholarship award application is 8th August 2020. Applicants should ensure they submit their applications on or before the specified date.
We offer a doctoral scholarship for a period of 2 years. Following a positive evaluation, the scholarship can be renewed for another 2 years.
The position can start on 1 October 2020 or soon after that date.
Your monthly scholarship amount is calculated according to the scholarship amounts for doctoral scholarship holders on the pay scales for contract research staff.
Find out more about working at the University of Antwerp here.
The university's recently founded Antwerp Interdisciplinary Platform for Research into Inequality (AIPRIL) seeks to advance our understanding of how socioeconomic inequalities are changing, what is driving such trends and what, if anything, can be done? This project will link large spatial datasets of processed satellite imagery on built-up areas and emitted nightlight in Africa to micro-level household panel and census data. The project aims to understand how urbanization interacts with economic development in Africa.
You work actively on the preparation and defense of a PhD thesis in Economics or Development Studies. Motivate in your application which PhD degree you are most interested in pursuing.
Your PhD thesis will be written under the supervision of Prof. Dr. Joachim De Weerdt, co-supervised by Prof Dr Koen Decancq.
You publish scientific articles related to the research project.
You carry out a limited number of teaching and research support tasks.
Requirements
You hold a Master degree in Economics or related social sciences, or will have obtained it by the time you start work.
You can demonstrate excellent study results
You can demonstrate excellent applied econometrics skills
You have conducted independent research before, for example as part of a master thesis.
You can analyze large data sets in Stata or R. Knowledge of GIS software, such as QGIS is desirable.
You have a proven interest in development issues in general and for Africa in particular.
Experience with survey or other fieldwork is desirable.
You can think creatively, with attention to both detail and the bigger picture.
You can write clearly, concisely and precisely in English.
How to Apply
Responsibilities:If you are reading this, it means you have heard about the International Doctoral Scholarship 2020.International Doctoral Scholarship application process at University of Antwerp in Belgium. Learn the best way to apply for the International Doctoral Scholarship for the academic year 2020/2021, via University of Antwerp Scholarship Portal.If you have any enquiries regarding the job itself, please, ensure to contact Prof. Dr. Joachim De Weerdt ([email protected]).
It is pertinent to go through all application criteria in the Award Webpage (see Link below) prior to application.
All courses offered at the university.
Deadline
Many applicants have been asking us questions like;