International Atomic Energy Agency PhD Fellowship Program at Host Universities in Africa 2020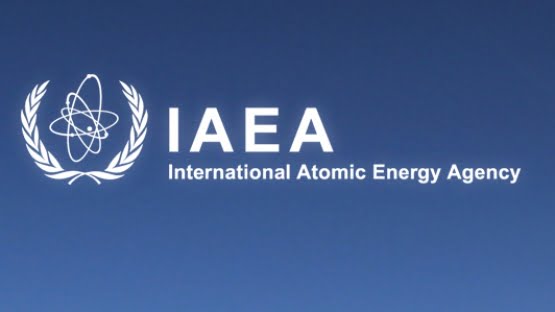 In this article, we are going to systematically outline the right way to apply for the International Atomic Energy Agency PhD Fellowship Program for interested and qualified applicants.The Division for Africa through the Technical Cooperation Program requests for applications for the PhD Sandwich Program. In 2020, the International Atomic Energy Agency will plan to grant on a competitive basis minimum of 20 PhD sandwich fellowship awards to students and/or scientists from Chartered Universities in Africa.Documents Required for Application
Scholarship Description
Visit Award Webpage for DetailsDetailed information regarding the award of the PhD Sandwich Fellowship Program will be described in the Letter of Appointment which will be sent to the selected candidates. In general, the award would include the following:
Available Subjects
Food and Agriculture;
Human Health and Nutrition
Water resources management
Nuclear Engineering
Industrial Applications
Energy Planning
Climate Change and
Radiation Safety.
Eligible Nationalities and Benefits
Applicants who meet the above-mentioned qualifications are requested to submit no later than 31 August 2020 through the online InTouchPlus platform http://intouchplus.iaea.org) their fellowship application form. Fellowship applications received after the above-mentioned deadline will not be considered.If you are reading this, it means you have heard about the International Atomic Energy Agency PhD Fellowship Program 2020.Benefits of the FellowshipInternational Atomic Energy Agency PhD Fellowship Program application process at Host Universities in Africa. Learn the best way to apply for the International Atomic Energy Agency PhD Fellowship Program for the academic year 2020/2021, via Host Universities Scholarship Portal.
Training fees (registration fee, bench fee, course fee and examination fee) paid to then foreign University;
Return air fares;
Medical insurance and a
Monthly Stipend to cover accommodation, food costs and training/research materials
Requirements
Many applicants have been asking us questions like;
How to Apply
Prepare all paper application documents and submit through the InTouch plus platform the scanned copies together with the above-mentioned application form.The following required application materials shall be sent to Division for Africa by 18 September 2020 for the academic year 2020/2021 admission:The deadline for the scholarship award application is 10th September 2020. Applicants should ensure they submit their applications on or before the specified date.In 2020, the International Atomic Energy Agency will plan to grant on a competitive basis minimum of 20 PhD sandwich fellowship awards to students and/or scientists from Chartered Universities in Africa.Interested and qualified? Go to International Atomic Energy Agency (IAEA) on intouchplus.iaea.org to apply1) The candidate's curriculum Vitae (one page);
2) A copy of the duly certified Master' degree;
3) Transcripts of the Master' degree (English version with signature and or seal by the student's home university.); NB: Preference will be given to candidates with at least upper second class honors degree.
5) An official letter from the candidate home university confirming that the candidate is registered and enrolled in the PhD program;
6) A Letter of admission to a foreign University;
7) A Letter from the home country University Supervisor's confirming that he/she supervises the candidate's PhD research work;
8) A Letter from the foreign University Supervisor's accepting to supervise the candidate;
9) A study research plan clearly indicating preferred technical work to be carried by the candidate in the relevant research fields including detailed timeframe;
10) A recommendation letter from the Head of candidate's institution through the AFRA National Coordinator for bonding purposes;
11) A duly completed IAEA Application form for Fellowship Training;
12) A language certificate from a certified language center;
13) A recent medical certificate from an authorized Medical Consultant.
In this context, National Liaison Officers (NLOs), AFRA National Coordinators (AFRA NCs) and representatives of Chartered Universities in respective countries are encouraged to work closely to select the best qualified candidates competitively and recommend them to the Division for Africa with the endorsement of AFRA National Coordinators for consideration.
Note: The applicants must fill in their application form correctly and provide the above information. All the submitted application documents will not be returned, please do not send original certificates.This scholarship is open to students from African countries.
Deadline
Under this Program, the selected candidates will be partially funded by the IAEA. However, nominating Member Nations will provide Government Expenses Sharing valued at half of the full training expense before the granting of the PhD sandwich fellowship award program. Due attention will be given to candidates from LDCs to ensure that this program contributes to develop/enhance their human resources capacities. It is envisioned that the second cohort of PhD sandwich fellowship awardees could commence their training for the academic session 2020/2021.