Inspiring Success Masters Scholarship at Loughborough University in the UK 2020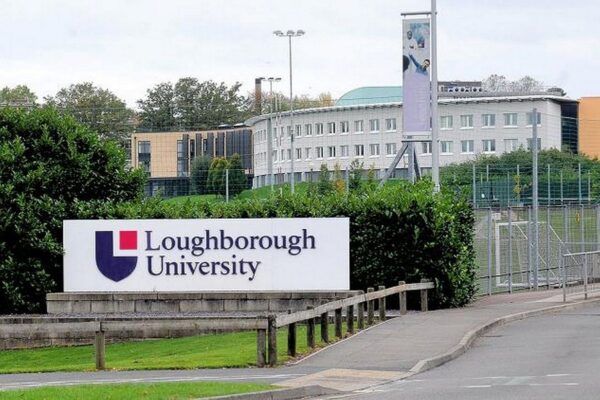 In this article, we are going to systematically outline the right way to apply for the Inspiring Success Masters Scholarship for interested and qualified applicants.The Inspiring Success scholarship offers 100% towards the full cost of tuition fees for any full-time master's program, or any part-time master's program studied over two years. The Inspiring Success Scholarship award will replace any other scholarship awards or bursaries granted by Loughborough University to the successful candidates. The Inspiring Success scholarship program is financed in collaboration with the London Legacy Development Corporation and the Peter Cruddas Foundation, and is open for both full-time programs as well as part-time programs.To be considered for this scholarship award, applicants must meet the following requirements:
Scholarship Description
Currently in its fifth year, the program has assisted about 100 unemployed or under-employed graduates from across the countries, and already has twelve (12) individuals graduate with postgraduate qualifications from Loughborough University London.The selection committee will be considering very exceptional academic achievers, and those who are dedicated to contributing the most to their society once their postgraduate studies is completed.Many applicants have been asking us questions like;Worth of AwardAll courses offered at the university.The deadline for the scholarship award application is 31st July 2020. Applicants should ensure they submit their applications on or before the specified date.
Available Subjects
Inspiring Success Masters Scholarship application process at Loughborough University in the United Kingdom. Learn the best way to apply for the Inspiring Success Masters Scholarship for the academic year 2020/2021, via Loughborough University Scholarship Portal.
Eligible Nationalities and Benefits
Loughborough University in the United Kingdom invites applications for the Inspiring Success Scholarship program for graduate of UK/EU and International students in the 2020/2021 academic session.The Inspiring Success Scholarship provides 100% of the total cost of tuition fees for chosen unemployed and under-employed graduates.Click Here To Apply
Requirements
The selection committee will be considering outstanding academic achievers, and those that are dedicated to contributing to their community upon completion of their program. The committee will also be looking for those who can clearly show a full understanding of the expenses involved in postgraduate study and can show that they have the motivation and the creativity needed to cover the expenses associated with postgraduate study. You are therefore advised to spend considerable effort in making sure that your application is clear, very well presented and mirrors the above indicators. All sections of this form must be filled/completed, with supporting documents provided as evidence where required.If you are reading this, it means you have heard about the Inspiring Success Masters Scholarship 2020.
Be a graduate with at least a lower second class honors degree from a UK university or equivalent foreign qualification recognized by Loughborough University. Applicants will need to have graduated at minimum, six (6) months before the commencement of the program.
Be presently domiciled in, and have previously taken GCSE or A level qualifications whilst domiciled in Newham, Tower Hamlets, Hackney, or Waltham Forest.
Be presently unemployed or under-employed, earning below £570.90 a week.
Attendance at our two-day Inspiring Success program is advised, but not essential
Be open to becoming ambassadors of the Queen Elizabeth Olympic Park and actively give back to the local community via Echo.
How to Apply
To be assessed for this scholarship award, applicants must complete the Inspiring Success scholarship award application form.
Successful candidates will exhibit academic distinction as well as potential, and will explain how they wish to grow their local community upon completion of their degree.
This scholarship is open to students from countries all over the world
Deadline
Applicants must have obtained their GCSE's or A-levels (or equivalent qualifications) from the East London growth boroughs of Hackney, Tower Hamlets, Newham or Waltham Forest. Applicants must currently be unemployed or underemployed. Underemployed is defined as earnings below the average median earnings for the Growth Borough in which they live (approximately £581.30 per week). Students must also be in possession of an offer (conditional or unconditional) to study a master's program at Loughborough University London.