Graduate School Scholarships at Stellenbosch University in South Africa 2020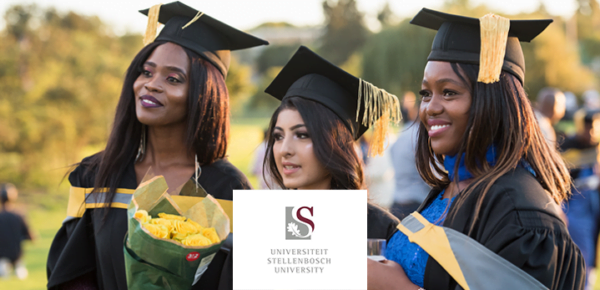 For More Information:Many applicants have been asking us questions like;Candidates must meet the following minimum criteria to be considered for a scholarship:
Scholarship Description
The new intake of PhD will commence their studies on the 20th of January 2021.Graduate School Scholarships application process at Stellenbosch University in South Africa. Learn the best way to apply for the Graduate School Scholarships for the academic year2020/2021, via Stellenbosch University Scholarship Portal.
Available Subjects
The deadline for the scholarship award application is 31st July 2020. Applicants should ensure they submit their applications on or before the specified date.
Eligible Nationalities and Benefits
In this article, we are going to systematically outline the right way to apply for the Graduate School Scholarships for interested and qualified applicants.Visit the Official Webpage The Graduate School of Economic and Management sciences'​ call for applications is open from the 15th of June to 31 July and will recruit for full-time PhD scholarship positions, funded by the Graduate School to a maximum of R138 000 per year for three years. The Graduate School grants these scholarship awards by evaluating each application on its own merit.
Requirements
Due to the large number of applications received, only shortlisted candidates will be contacted. If you have not received communication from the Graduate School Office by the 16th of October 2020, the application should be considered as unsuccessful.
A candidate must meet the minimum criteria for admission to a PhD at Stellenbosch University. This requires a master's degree in the related field or, in special circumstances, an equivalent qualification.
Applicants must have achieved a 65% grade in their master's degree programs.
Candidates must be under forty years of age when the program commences in January.
Only applications in one of the Research Themes of the Faculty will be accepted for consideration.
All applicants who fulfil the above requirements will be considered. ​​
How to Apply
All courses offered at the university.
Read the criteria for eligibility stated above.
Fill in the Application form
You will be required to write a letter motivating your suitability for the scholarship (maximum length: one A4 page), as well as a research concept note (no maximum length) on one or more selected research topics or problems which you intend to study in the course of your doctoral program. These should be completed on the application form in the relevant sections.
Please consult the ​2020 Research Themes to guide you in choosing a research topic. Research topics that is not included in the listed research themes can be considered if only it falls within the research themes that are currently/presently active in any of the Faculty's academic departments.
Please, kindly note that scholarship awards can only be granted where the Faculty is able to assign a suitable supervisor for the topic to be studied.
Entry is not guaranteed by submission of an application. There are limited number of scholarship awards available and awards are granted on a competitive basis.
Please make sure that your three (3) references are notified that their referee reports affirming your capability to complete the doctoral studies should be sent directly to the Graduate School via email (

[email protected]

) on or before 31 July 2020.
Send your completed application form electronically to:

[email protected]
​Follow these steps to apply for the 2021 cohort of the Graduate School:If you are reading this, it means you have heard about the Graduate School Scholarships 2020.Value of Scholarship: a maximum of R138 000 per year​​Graduate School Office contact details Email: [email protected]​This scholarship is open to students from countries all over the world.
Deadline
Duration of Scholarship: three years.