Gaudio Family Foundation Scholarship at University Arts London in the UK 2020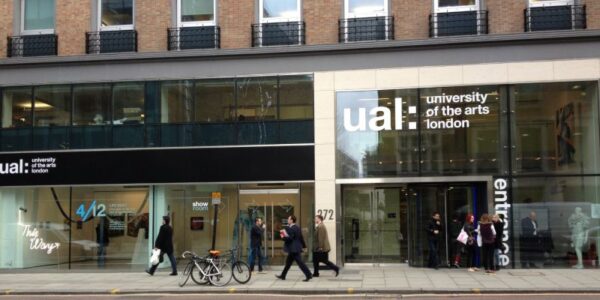 The Gaudio Family Foundation Scholarship Guidance Notes 2020-21 (PDF 565KB)The deadline for the scholarship award application is 14th August 2020. Applicants should ensure they submit their applications on or before the specified date.Benefits of the Scholarship
Scholarship Description
This scholarship is open to students from countries all over the world.Applications for this scholarship award must be made by completing an online application form. More information on how to apply is provided in the guidance notes:
Available Subjects
Tuition fees will be paid directly from the award into the University's Tuition Fees account.
Eligible Nationalities and Benefits
Financial hardship refers to unexpected events or unforeseen changes that have negative impacts on cash flow or finances. Examples include changes in income and/or expenditure, changes in employment status (like losing a job or having work hours reduced). This does not include last month's rent or bills.N.B. These should be from a qualified medical practitioner, signed, dated, and from within the past 3 monthsEligible applicants are required to meet the general entry requirement of the University.Many applicants have been asking us questions like;If you are reading this, it means you have heard about the Gaudio Family Foundation Scholarship 2020.
Requirements
Visit Award Webpage for Details
Candidates must be international students;
Students admitted into Master's degree program;
The award is available for masters in fine art course offer at the University.
Students enrolling full time in the Honors program in the semester for which the scholarship is awarded.
Applicants must have a bachelor certificate in the relevant field.
Is self-funded for fee purposes and is a full-fee paying student (i.e. is not the recipient of a tuition fee sponsorship by a government or organization);
Applicants must hold an offer for a full-time program at University Arts London, UK
How to Apply
Fine ArtGaudio Family Foundation Scholarship application process at University Arts London in the United Kingdom. Learn the best way to apply for the Gaudio Family Foundation Scholarship for the academic year 2020/2021, via University Arts London Scholarship Portal.£39,835 & Living expense and course costs.Living costs and payments for course costs will be paid in instalments, termly to the award holder.
An e-portfolio sent through Dropbox to

[email protected]

which will contain one (1) PDF document [maximum of 50MB]. It should be an example of what you regard to be your best work for the Selection Committee to assess, and it must include:

a title page that has your name as well as the course title

an introductory page that has maximum of 500 words detailing your work, methodology as well as inspiration

maximum of fifteen (15) pages of images. Each image should be numbered and clearly labelled to show the production date and, if significant, title, size as well as materials used in the original piece

A copy of your most up to date Curriculum Vitae (CV) or Résumé
Evidence of your household income Examples:

Bank statements

Payslips

External scholarships

Investments
Applications are hereby invited from international Masters Students for Gaudio Family Foundation Scholarship who performed excellently in academic pursuit and wish to enroll in degree program at University Arts London for 2020/-2021 academic session.
Proof of medical condition (where applicable) Examples include Doctors'/Hospital letters.
In this article, we are going to systematically outline the right way to apply for the Gaudio Family Foundation Scholarship for interested and qualified applicants.
Evidence of financial hardship (if applicable) Examples:

Overdrafts iii. Expenditure

Bailiffs / debt collection letters
In addition to the online application form, you will need to send the following supplementary materials:Candidates are expected to possess the following eligibility criteria for the Gaudio Family Foundation Scholarship at University Arts London (Fully funded);
Deadline
N.B. If you are under 25 years old then your household income includes the income of your parent(s)/guardian(s)