Empower Scholarships at American University of Cairo in Egypt 2020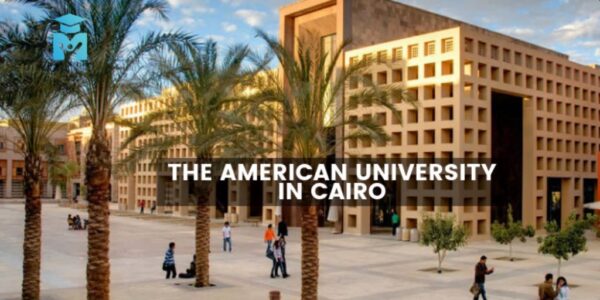 Empower scholarship beneficiaries will learn the essential skills to become engaged citizens and actual change agents. They will acquire the necessary knowledge and training to advocate for the respect and protection of human rights through mobilizing key governmental and nongovernmental players across the Arab world to work hand-in-hand toward solutions for shared human rights challenges.Building upon the success of the Leadership for Education and Development and Public School Scholarship Fund scholarship awards, the Empower scholarship scheme plans to offer the best public and private national school students with a chance to pursue their academic studies at AUC.This scholarship is only open to students from Egypt.
Scholarship Description
The deadline for the scholarship award application is 1st October 2020. Applicants should ensure they submit their applications on or before the specified date.In this article, we are going to systematically outline the right way to apply for the Empower Scholarships for interested and qualified applicants.Empower Scholarships application process at American University of Cairo in Egypt. Learn the best way to apply for the Empower Scholarships for the academic year 2020/2021, via American University of Cairo Scholarship Portal.All courses offered at the university.Chosen students profit from AUC's liberal arts education, diverse majors and extensive student-life services, and they will also have the advantage of registering in the John D. Gerhart Center for Philanthropy, Civic Engagement and Responsible Business's civic engagement and youth leadership programs.Value of Scholarship: full tuition and/or partial annual scholarship awardsProgram ComponentsAmerican University of Cairo is a premier English-language higher institution of learning. The University is dedicated to research and teaching of the highest caliber, and provides exceptional liberal arts and professional education in a cross-cultural atmosphere. American University of Cairo shapes a culture of lifelong continuing education, learning, leadership, and service among its graduates, and is committed to making important contributions to Egypt and the international community in different fields. Chartered and accredited in the United States and Egypt, AUC is an independent, equal-opportunity, not-for-profit institution. American University of Cairo upholds the principles of academic freedom and is committed to excellence.Empower scholarship graduates will be able to contest in the international market in diverse specializations and join the cadres of civil government, society associations, and private entities, thus incorporating the values of freedom, equality, dignity, and non-discrimination in shaping and/or impacting future policies in all fields.
Available Subjects
If you are reading this, it means you have heard about the Empower Scholarships 2020.
Eligible Nationalities and Benefits
Number of Awardees: 5American University of Cairo offers five (5) full and/or partial annual scholarship awards to thanawiya amma graduates from five (5) governorates in Upper Egypt: Minya, Beni Suef, Sohag, Assiut, and Fayyoum.Apply for admission at American University of Cairo before the said deadline for the fall and spring semesters. For deadlines and other details, refer to this link.The Empower Scholarship scheme concentrates on fundamental human rights education as the means to a more tolerant, diverse and democratic Egypt. Through high-quality academic support, leadership development activities and civic engagement opportunities and partnerships with reputable and well-established Egyptian and international non-governmental organizations, the program foster civic responsibility, leadership, cross-cultural competence, professionalism, and tolerance.
Requirements
Private or public national high school graduate with confirmed financial need
An active/passionate member in school activities and/or in the local environment
At least, ascore of 95% in thanawiya amma in the science division and 90% in the non-science division
Adequate English-language skills as demonstrated by the IELTS/iBT exam
Adequate communication skills
Orientation and commitment to public service
Potential for further leadership development
Proof of extracurricular activities (i.e. copy of certificates)
Recent official valid IELTS test results, with a minimum score of 5.5 in either writing and total score or TOEFL iBT test results with a minimum of (62-75) as a total score and at least (17-19) in writing.
How to Apply
Visit Scholarship Webpage for detailsMany applicants have been asking us questions like;
Deadline
Duration of Scholarship: Period of program.