DAAD ClimapAfrica Postdoctoral Fellowship at Research Institutions in Germany 2020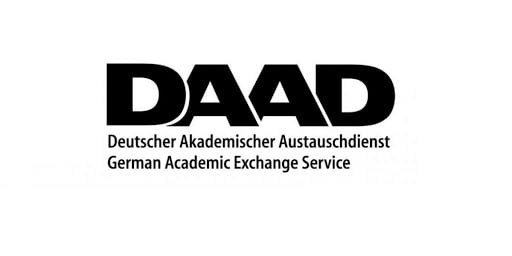 Check the application webpage (link below) for documents needed.Agriculture, Biodiversity, (Adapted) Land Use, Human Security, Energy, Economics, Water security, Education, Food security, Informatics, Marine Science, Woodland and forest sustainability.The basic fellowship consists of:
Scholarship Description
The aim is to ensure application-oriented research results by improving knowledge exchange between the postdoctoral fellows and well-experienced alumni of German financing initiatives. Fellows and alumni will work together in joint working groups that has several postdoctoral projects in a particular field relevant to climate change research. The working groups will gain vast knowledge from the expertise of notable German mentors.Additionally, support for the following activities can be granted (subject to availability of funds):The deadline for the scholarship award application is 14th September 2020 at 24:00H (CET). Applicants should ensure they submit their applications on or before the specified date/time.If you are reading this article, it means you have heard about the DAAD ClimapAfrica Postdoctoral Fellowship 2020.
Available Subjects
DAAD scholarship program in Germany is a private, federally sponsored and state-funded, self-governing national agency of the higher education institutions in Germany, which represents 365 German institutions of higher education (i.e. 100 universities and technical universities, 162 general universities of applied sciences, as well as 52 colleges of music and art). The DAAD itself doesn't provide programs of study or courses, but gives excellence-based, competitive grants to be utilized toward study and/or research in Germany at any of the accredited German higher education institutions.
Eligible Nationalities and Benefits
ApplicantsSelection Criteria: ClimapAfrica aids research on climate change, its impacts as well as possible counter-actions. It should be possible to assign the postdoctoral research project to one of the following research areas: Agriculture, (Adapted) Land Use, Biodiversity, Food security, Marine Science, Human Security, Economics, Education, Energy, Informatics, Water security, Woodland and forest sustainability. If you aren't sure if your research area/discipline is eligible, please, kindly contact [email protected].The DAAD climapAfrica Climate Research in 2020 applications have now been opened for Alumni and Postdocs in Africa.
A flat-rate travel expense to your target nation and back
A research lump sum of max. EUR 10,000
A monthly allowance of EUR 800
An accident, personal liability and health insurance
This scholarship is open to students from countries in Africa.
A short-term research stay in Germany (two (2) to six (6) months)
Mobility fellowship awards for the active partaking (poster or talk) in related international conferences in the area of climate change and climate Research.
Requirements
In summary, interested and qualified applicants will systematically learn the right way to apply for the DAAD ClimapAfrica Postdoctoral Fellowship.
Must be nationals of an African Country.
Must be willing to add to the initiation as well as the coordination of alumni working groups.
Must be willing to carry out their project at a host institution in southern or western part of Africa
Please note
How to Apply
Fellows and Alumni will increase their research impact and output through a comprehensive training and support program, including general skills training, science policy advising and science management.
Postdoctoral fellows and alumni will connect with peers, regional and international experts and practitioners in their fields and create a growing network. This community will represent an important voice to raise the awareness for climate change as one of the most pressing issues of our time.Visit Award Webpage for Details
After you have submitted your application, it is still possible to upload additional documents. Thereby, we can check the completeness of your application at an earlier stage and are able to support you in case you have any complications.
For submitting references by post, the postmark date serves as proof that they have been dispatched on time.
(If additional documents are to be submitted by post, please, kindly do so as soon as possible.)
The DAAD portal closes at 24.00 hrs. Central European Time (CET) on the deadline.
The application documents remain with the DAAD. Data that relates to candidates is saved by the DAAD in accordance with the Federal Data Protection Act and with the European Union Data Protection Regulation insofar as this data is required to process the application.
Benefits of the Fellowship
Deadline
This article contains the DAAD ClimapAfrica Postdoctoral Fellowship application process at Research Institutions in the Germany. Here, you will be enlightened on the benefits, requirements as well as deadline for this fellowship. And of course, the application for the DAAD ClimapAfrica Postdoctoral Fellowship for the academic year 2020/2021, via Research Institutions Scholarship Portal.