Bright Futures Scholarship at Yeshiva University in USA 2020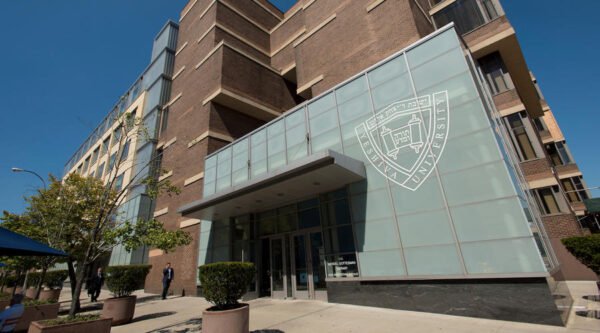 If you are reading this, it means you have heard about the Bright Futures Scholarship 2020.Visit Award Webpage for DetailsScholarships available only for the programs listed above. The following graduate programs are excluded from this scholarship: Occupational Therapy (Doctorate) and Speech-Language Pathology (Master's).
Scholarship Description
Yeshiva University is the world's first Jewish higher education institution. Grounded in Jewish thought and tradition, it rests as the educational, intellectual as well as spiritual epicenter of a wide universal movement that is committed to furthering the moral and material betterment of the Jewish community and broader society, in the service of God.Applications are hereby invited for Bright Futures Scholarship from academically qualified and outstanding international postgraduate students who demonstrate excellent academic achievement and wish to enroll in a degree program at Yeshiva University's Katz School of Science and Health for 2020/2021 academic session.Many applicants have been asking us questions like;You are automatically considered for the Bright Futures scholarship upon completion of your application for one of the eligible programs. You will be reviewed for the scholarship at the same time you are reviewed for admission. There is no separate scholarship application; however, your personal statement must address how you will contribute toward a brighter future.Benefits of the ScholarshipInterested and qualified? Go to Yeshiva University on gradapp.yu.edu to applyAs a Bright Futures awardee, you will be among the next generation of scientists and technologists to shape the high-technology industry, as well as the world, for years and years to come. Bright Futures is intended to have a global impact, and to create the next generation of scientists and technologists who will make the world smarter, safer, and healthier. Domestic and international students are eligible to receive the scholarship.
Available Subjects
,000
Artificial Intelligence
Biotechnology Management and Entrepreneurship
Cyber security
Data Analytics and Visualization
Digital Marketing and Media
Mathematics
Physics
Quantitative Economics
Quantitative Finance
The deadline for the scholarship award application is 31st July 2020. Applicants should ensure they submit their applications on or before the specified date.
Eligible Nationalities and Benefits
For ,000, students admitted for the Fall and Spring semesters of the 2020/2021 academic year can now complete a master's degree in game-changing STEM professions that are redefining the modern economy.Bright Futures Scholarship application process at Yeshiva University in USA. Learn the best way to apply for the Bright Futures Scholarship for the academic year 2020/2021, via Yeshiva University Scholarship Portal.This scholarship is open to students from countries all over the world.
Requirements
Award is available for the listed masters courses offered at the University.
Applicants must hold an offer for a full-time masters study at Yeshiva University's Katz School of Science and Health.
Applicants must meet individual program admission requirements.
Personal statement must address how you will work to create a bright future for others.
How to Apply
At Yeshiva University's Katz School of Science and Health, our students assist in making communities safer, smarter and healthier. That is why we are pleased to announce the establishment of the Bright Futures scholarship award program.Ari Berman was instated as the fifth (5th) president of Yeshiva University in September 2017. He succeeded Richard M. Joel, who was inaugurated in 2003, and Norman Lamm, who had held the office since 1976. President Berman's two (2) other predecessors were Bernard Revel, who was the president from 1915 up to 1940, and Samuel Belkin, president from 1943 up until 1975.Courses include;
Deadline
In this article, we are going to systematically outline the right way to apply for the Bright Futures Scholarship for interested and qualified applicants.