BIGS-DR Doctoral Scholarship Program at University of Bonn in Germany 2020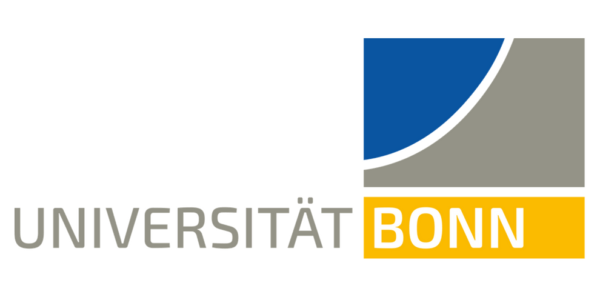 In this article, we are going to systematically outline the right way to apply for the BIGS-DR Doctoral Scholarship Program for interested and qualified applicants.Please remember, you are responsible for the completeness of your application, we only accept complete applications as single PDF files assembled in the correct order.All courses offered at the university.
Scholarship Description
There are two ways in which applicants can fund their studies. The first is through the BIGS-DR internal scholarship. The Development-Related Postgraduate Course program (EPOS) of the German Academic Exchange Service (DAAD) finances this internal scholarship scheme. The deadline for internal scholarship award candidates is August 31st yearly.Candidates with a citizenship from an emerging economy or developing nation can apply for a DAAD EPOS scholarship award directly from ZEF.Value of Award: The scholarship award gives study fees, health insurance, living expenses, monthly allowance, travel expenses and German language courses for the whole course (twenty-four (24) months).For more information, please consult the DAAD brochure.
Available Subjects
Many applicants have been asking us questions like;
Eligible Nationalities and Benefits
The BIGS-DR (Bonn International Graduate School for Development Research) is the doctoral study program at ZEF. BIGS-DR is part of a group of overseas graduate study programs at the University of Bonn, a graduate framework that upholds the highest level of academic excellence.Visit the Program Webpage for Details
Requirements
A criterion for applying for this DAAD scholarship award is having at least two (2) years of related professional experience.
Only candidates who are not domiciled in Germany yet or have been a resident in Germany for less than fifteen (15) months at the time of applying can apply for this DAAD scholarship award.
Academic degrees should not be more than 6 years old. Exceptions are made under the following circumstances, which may have a delaying effect on an academic career. The dates of birth of children and periods of childcare or care of relatives or time off due to sickness/disability should be specified in your CV. DAAD holds the right to request that you submit applicable supporting documents.

pregnancy and childbirth
child care (3 years per child)
care of dependent relatives
disability or chronic illness
long, serious illness
compulsory military service

When completing the DAAD application form, select "Scholarship for a postgraduate course with relevance to developing countries".
Please ensure you send one copy of the DAAD scholarship application form and one copy of the BIGS-DR form to BIGS-DR. It is not required to forward additional copies to DAAD.
How to Apply
Once applicants complete their online registration, they will receive an email confirmation with their registration number and access to the application server. Once applicants have uploaded their application PDF file, a notification will pop-up informing them that the upload of their application was successful. Please do not upload your application more than once.BIGS-DR Doctoral Scholarship Program application process at University of Bonn in Germany. Learn the best way to apply for the BIGS-DR Doctoral Scholarship Program for the academic year 2020/2021, via University of Bonn Scholarship Portal.The deadline for the scholarship award application is 31st August 2020 by 23:59 CEST (UTC/GMT +2). Applicants should ensure they submit their applications on or before the specified date/time.If you are reading this, it means you have heard about the BIGS-DR Doctoral Scholarship Program 2020.
Deadline
This scholarship is open to students in developing countries (see list of eligible countries).