Africa Leadership Fund Scholarship at INSEAD Business School in Europe 2020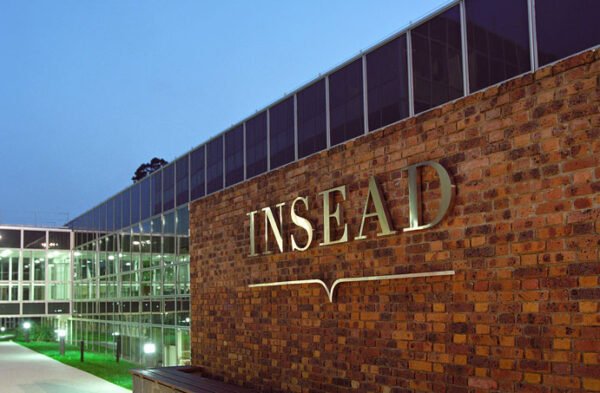 This scholarship is open to students from countries all over the world.Many applicants have been asking us questions like;December 2021 Class:
Scholarship Description
As one of the world's leading and largest graduate business schools, INSEAD provides students a truly global educational experience. With locations in Asia (Singapore), Europe (France), the Middle East (Abu Dhabi) and North America (San Francisco) as well as alliances with top world institutions, INSEAD's business education and research extends around the globe. Our 165 renowned faculty members from 41 countries inspire more than 1,300 students in our degree and PhD programs. Also, more than 11,000 executives participate in INSEAD's executive education programs every year. INSEAD fosters togetherness amongst people, cultures and ideas to build responsible leaders who in turn transform business and society.The deadline for the scholarship award application is as follows:Applications Open: 31st July 2020.Round 2The INSEAD scholarship award portfolio aids the school in cultivating a diverse classroom setting with a fair mix of nationalities, academic as well as professional backgrounds, and also genders. They are dedicated to enabling exceptional men and women professionals to progress in their careers with a world-class MBA at INSEAD.
Available Subjects
Visit Award Webpage for Details
Eligible Nationalities and Benefits
Round 3Value of Award: INSEAD Africa Leadership Fund Scholarship is worth 50,000 EUR.
Requirements
One INSEAD Africa Leadership Fund Scholarship award will be granted in each Class to applicants who show exceptional professional and personal accomplishments, with a dedication to contribute to the breadth of diversity on the program.
Advantage will be given to applicants who are domiciled in the region and the scholarship award will be granted to those who require financial support.
Only candidates who are admitted to the MBA program or are in the interview process may apply.
They should have exceptional academic accomplishments, leadership experience, as well as potential for growth.
To be eligible for the INSEAD Africa Leadership Fund Scholarship award, applicants must also be a national of an African nation and have spent a considerable part of their lives, and gotten part of their prior education in Africa.
How to Apply
Applications are submitted online but you have to first apply for admission be accepted before you can be considered for the scholarship.
Complete and submit your application online via the INSEAD Africa Scholarship Group.
In this article, we are going to systematically outline the right way to apply for the Africa Leadership Fund Scholarship for interested and qualified applicants.
Deadline
INSEAD has established the Africa Leadership Fund scholarship award to help its goal of admitting outstanding applicants from the African region. For those set back by financial hardship, this scholarship award will assist them to realize their dream of getting an MBA at one of the top business schools in the whole world.Deadline: 6th July 2020.Deadline: 17th August 2020. Applicants should ensure they submit their applications on or before the specified date.Africa Leadership Fund Scholarship application process at INSEAD Business School in Europe. Learn the best way to apply for the Africa Leadership Fund Scholarship for the academic year 2020/2021, via INSEAD Business School Scholarship Portal.INSEAD is offering Africa Leadership Fund Scholarship for 2020/2021 intake. The scholarship is for pursuing a master's degree at INSEAD Business School at INSEAD Campuses. The scholarship award is granted for MBA Course at the INSEAD Campus.If you are reading this, it means you have heard about the Africa Leadership Fund Scholarship 2020.All courses offered at the institution.