2022 Rochester Institute of Technology International Award in USA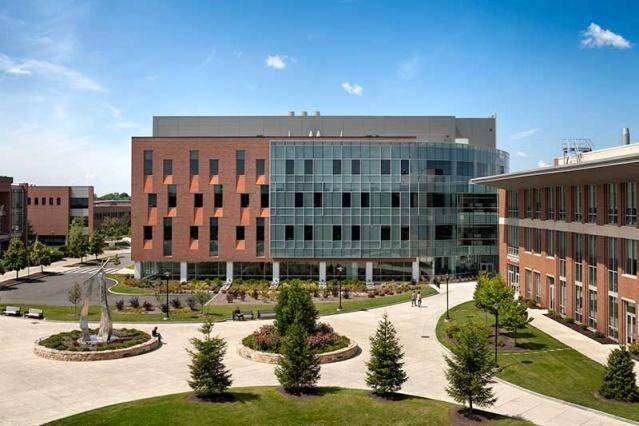 The Rochester Institute of Technology (RIT) is a private research university in the Rochester metropolitan area, located in Henrietta, New York. The university offers undergraduate and graduate degrees, as well as doctorate and professional degrees and online master's degrees.MastersThe educational award is available to support international students who want to apply for the master's degree program at the Rochester Institute of Technology.Rochester Institute of Technology will cover the typical maximum scholarship amount is ,000 per year.Application calls for the 2022 Rochester Institute of Technology International Award in USA.
Study Perks:
The institution is committed to helping students shape their futures through high-quality education and numerous possibilities. RIT is a diverse group of creative, curious, and socially conscious individuals.
Eligibility FOR 2022 Rochester Institute of Technology International Award in USA
Preferred Countries: International students are eligible
Eligible Programmes: Graduate degree program in any field offered by the university
Eligibility Criteria: To be a part of this program,
Applicants must be international students
Applicants must be commencing a graduate course in the academic year 2022-2023 at Rochester Institute of Technology.
Application Procedures:
How to Apply: To be considered for this application, you first need to apply for your chosen graduate degree program. Once you receive an offer of admission, you can apply for this application.
Requiring Documents: Applicants are required to submit the following documents along with their application: Pre-qualification degree, copies of academic transcripts, certificates of English language proficiency, a statement, and a copy of passport.
Admission Requirements: The minimum requirement for enrolling in a graduate degree program, students must have an undergraduate degree at RIT.
Language Requirement: An official score report for the TOEFL, IELTS, or PTE Academic exam is required of all international applicants whose native language is not English.
Scholarship Type:
This scholarship fund aims to assist very high achieving International applicants who wish to commence study at the University via the International Graduate Academic Merit Scholarships program for the 2022/2023 academic session.
To Access Grants: USA